US pre-open: Futures point to positive open as bonds and trade remain in focus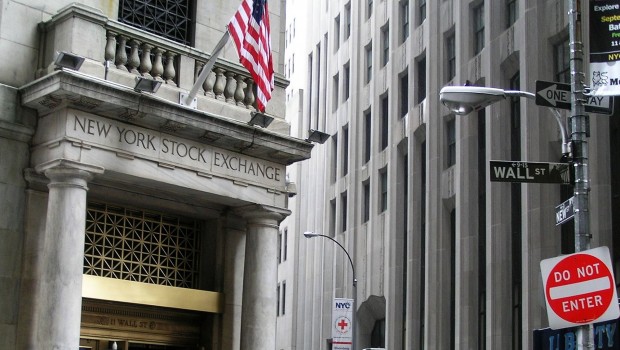 Wall Street futures were pointing to a positive session as investors remained focused on the bond market and US-China trade relations.
As of 1235 BST, Dow futures were up 0.96%, while S&P 500 and Nasdaq futures had the indices opening 0.97% and 1.27% higher, respectively.
The Dow closed 99.97 points higher on Thursday following a mixed session, after a strong set of results from Walmart and some positive economic data helped to offset worries over China vowing to counter the latest round of tariffs from the White House.
While Thursday's session ended on a mostly positive note, sentiment remained highly volatile as worries about a weaker global economy and US-Sino relations were keep traders on the edge of their seats.
Donald Trump said on Thursday that he was of the opinion that the US and China's trade dispute would be a relatively short one, stating that China wanted to reach a deal.
Oanda's Craig Erlam said: "While I'd like to think there'll be no more drama in the final hours of trading, I'm just not that optimistic. The calendar may be a little thin but the yield curve inversion has spooked a lot of people this week and that may become very apparent again heading into the close.
"At a time of heightened sensitivity in the trade war, we also can't rely on there not being another escalation. It's a good thing everyone has alerts on President Trump's Twitter account or no one would ever get anything done."
On the data front, figures for housing starts and building permits in July will be published at 1330 BST, while the University of Michigan's Consumer Sentiment Index will be released at 1500 BST.
In corporate news, Deere & Co cut its full-year guidance for a second consecutive quarter ahead of the bell as trade and weather disruptions battered sales of its tractors.