US pre-open: Futures point to more losses as Washington hardens stance on trade talks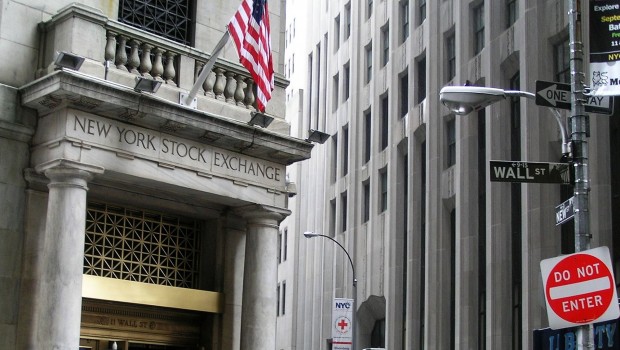 Stock futures were pointing to another dour session on the Street after the White House hardened up in its trade talks with China.
As of 1200 BST, Dow futures had the index opening 0.22% lower at 26,008, while the S&P 500 and Nasdaq were being called to open the session 0.21% and 0.40% weaker, respectively.
The Dow ended its daily winning streak at six on Tuesday, finishing the session 14 points lower - a change of pace from Monday's performance which saw the index close 78 points higher - after tech stocks took a hit on the back of claims from Commerce Secretary Wilbur Ross that Chinese tech giants Huawei and ZTE both presented national security threats on Tuesday.
"Both are doing practices that we think are potentially injurious to our national security," Ross said.
Advanced Micro Devices and Symantec led Tuesday's tech decline, sliding roughly 3% each.
Investors also digested comments made late on Monday by Donald Trump, when he threatened China with a further hike in tariffs if President Xi Jinping refused to meet with him at the upcoming G20 summit in Japan.
"The China deal is going to work out. You know why? Because of tariffs," Trump said.
"Right now, China is getting absolutely decimated by companies that are leaving China, going to other countries, including our own, because they don't want to pay the tariffs."
Trump said he would not soften his stance unless Beijing agreed on as many as five "major points" - he did not specify as to exactly what these trade issues were.
The President also took aim at the Federal Reserve's monetary policy again on Tuesday, criticising the central bank for setting interest rates "way too high" and having "no clue" what it was doing.
In terms of data news, May's consumer price index will be released at 1330 BST, while the latest Federal government budget figures will be posted at 1900 BST.
On the corporate front, Lululemon Athletica, Oxford Industries and Tailored Brands were all set to report their latest quarterly results following the close.