US pre-open: Futures in the red ahead of data onslaught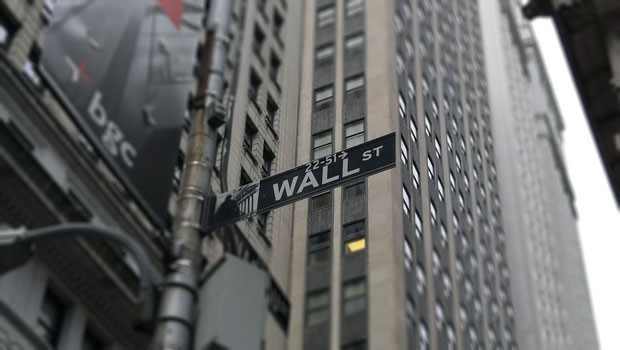 Wall Street futures were in the red ahead of the bell on Wednesday amid rising rates and ahead of a sea of data points.
As of 1155 GMT, Dow Jones futures were down 0.28%, while S&P 500 and Nasdaq-100 futures had the indices opening 0.19% and 0.17% lower, respectively.
The Dow closed 194.55 points higher on Tuesday, while the Nasdaq closed sharply lower as rising rates sent investors cycle out of tech and growth stocks and into certain bank and energy shares.
Before taking a break for Thanksgiving tomorrow, investors will digest a plethora of data points on Wednesday, with weekly mortgage applications numbers at 1200 GMT, jobless claims, October durable goods orders, last month goods trade balance and a second estimate of third-quarter GDP growth rate at 1330 GMT and the University of Michigan's final November consumer sentiment index, October's core PCE reading and last month's new home sales figures at 1500 GMT.
The Federal Reserve will also release minutes from its last meeting this afternoon.
CMC Markets' Michael Hewson said: "With the US absent on Thursday for the Thanksgiving holiday, today will see a tsunami of economic announcements, as well as positioning tidying ahead of the weekend, culminating in the release of the latest Fed minutes.
"While the minutes aren't likely to deliver too much in the way of surprises they could act as a decent insight into the deliberations of the FOMC into the decision-making process when it came to deciding the amount of the initial taper. While the initial reduction of asset purchases was widely expected, an initial monthly reduction of $10bn in Treasuries, and $5bn in mortgage-backed securities, it will be interesting to find out how many FOMC members wanted to go faster.
"This will be especially pertinent given how the committee was evenly split on raising rates next year, when it last met. We already know that there a number of Fed officials who are uneasy at the pace of price rises, and there does appear to be significant disagreement about how persistent some of these price pressures are. Today's minutes could show where these divisions are, with today's economic numbers giving added fuel to the argument for a faster taper when the Fed meets next month."
Also in focus, the yield on the benchmark 10-year Treasury note continued to rise in pre-market, currently sitting at around 1.651%, on the back of Joe Biden's renomination of Jerome Powell as chairman of the Federal Reserve earlier in the week, while rising Covid-19 cases in Europe continued to weigh on sentiment after news broke that German chancellor Angela Merkel was considering a full nationwide lockdown and mandatory vaccination.
In the corporate space, Gap shares slumped after the retailer published third-quarter results that fell short of expectations due to product delays, while Tesla shares were also in the red after Elon Musk offloaded another $1.0bn in stock.
HP shares traded higher before the open after it beat on earnings on both the top and bottom lines and provided some higher first-quarter earnings guidance, while Deere & Co will publish its latest quarterly earnings figure prior to the start of trading.