US pre-open: All eyes on non-farm payrolls report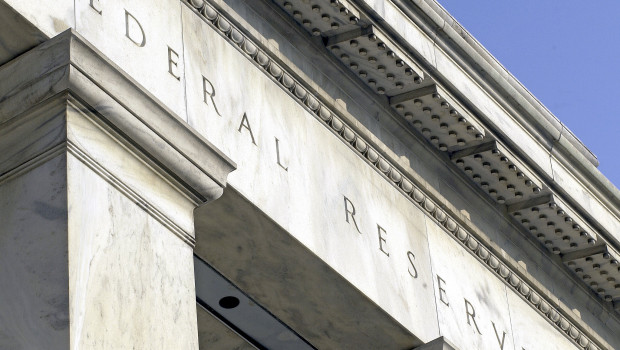 Wall Street futures were roughly flat to slightly higher as traders waited on the release of the all-important monthly US non-farm payrolls report.
As of 1203 BST, futures tracking the Dow Jones Industrials were up by 39.0 points to 30,021.0, while those for the S&P 500 were dipping by 1.25 points to 3,755.50.
The yield on the benchmark 10-year US Treasury note meanwhile was little changed, up by two basis points to 3.845% and the US dollar index was roughly steady at 112.15.
"Amid all of the chaos this week, investors have always had one eye on the jobs report later today," said Craig Erlam, senior market analyst at Oanda.
"[...] A continued easing of hourly earnings and an increase in participation are more likely that a sudden spike in unemployment. If either happens, investors may board the risk train once more and ride the equity market rally into the weekend. Another hot jobs report though could achieve quite the opposite, suggesting the Fed has a lot more work to do and have investors running for cover."
At 1330 BST, the US Departmemt of Labor was expected to report that non-farm payrolls increased by 250,000 in September after a rise of 315,000 in August while the rate of unemployment was seen steady at 3.7%.
Average hourly earnings meanwhile were seen 0.3% higher on the month and up by 5.1% year-on-year.
For his part, Michael Hartnett at BofA Securities appeared to agree - to an extent.
He wrote that word on the Street was that "Stocks trading bad news is good news, bonds trading bad news is bad news; stocks trading Fed, bonds trading collateral."
If correct, Hartnett said, then the October bear risk rally would hold in case of a 'Goldilocks' jobs report, that is to say, neither too hot, nor too cold.
However, the Bank of Japan would not be able to prevent a new low in the yen, nor the Bank of England new highs in UK Gilt yields, and risk assets would set new lows in October.
And amid reports that the US might again tap its strategic oil reserve, BofA pointed out how America's oil reserves had fallen from 600m barrels to 400m barrels over the past nine months - a 38-year low.
Against that backdrop, as of 1218 BST, front-dated West Texas Intermediate crude oil futures were rising by 0.91% to $89.36 a barrel on the ICE.