US close: Stocks weaker ahead of Fed's next move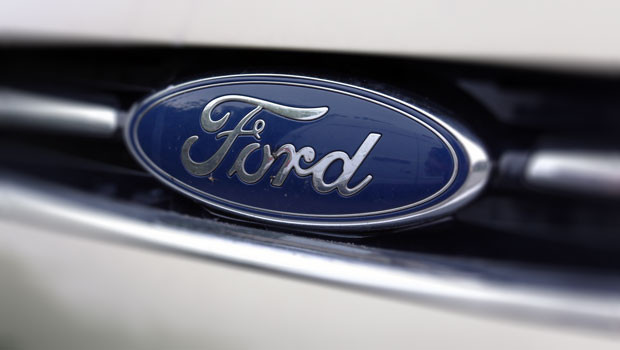 Wall Street stocks finished below the waterline on Tuesday, as market participants turned their attention to the Fed's looming interest rate decision.
At the close, the Dow Jones Industrial Average was down 1.01% at 30,706.23, as the S&P 500 lost 1.13% at 3,855.93 and the Nasdaq Composite was off 0.95% at 11,425.05.
The Dow closed 313.45 points lower on Tuesday, erasing gains recorded in the previous session when major indices managed to snap a two-day losing streak.
"US markets have joined their European counterparts in the red today, with a belated start to the week in the UK bringing a fresh two-week low for the FTSE 100," said IG senior market analyst Joshua Mahony.
"While futures had originally signalled a relatively upbeat start to the day, that never really got started, with selling pressure taking hold in anticipation of a week full of monetary tightening and warnings of stubbornly high inflation."
Mahony said the prospect of hefty rate hikes and hawkish rhetoric from the US Fed on Wednesday, and the Bank of England on Thursday, gave little room for optimism, with Sweden's central bank leading the charge after raising rates by a full percentage point earlier.
"Instead, traders have reverted to type, with stocks heading lower as the dollar comes into prominence once again."
Stocks headed south from the opening bell, with the session's primary focus on the Federal Reserve, which remained expected to raise interest rates by another 75 basis points following its two-day meeting on Wednesday.
Odds on a 100-point hike shortened after last week's hot inflation reading.
Central banks across the globe were drawing investor attention generally this week, with policymakers at the Bank of England, as well as in Norway and Japan, also set to make decisions in the coming days.
Looking at energy, crude oil prices remained in negative territory at the end of the global day, with NYMEX futures for West Texas Intermediate last down 1.8% at $84.19 per barrel, and Brent 1.13% weaker at $90.96 on ICE.
The falls came after the US Department of Energy said it would release an additional 10 million barrels of oil from its strategic reserves.
On the macro front, building permits tumbled 10% in August to an annualised rate of 1.51 million - well below expectations for a reading of 1.61 million.
The Census Bureau said the drop last month was the biggest since April 2020.
Housing starts, meanwhile, surged 12.2% month-on-month to an annualised rate of 1.57 million, beating expectations for a print of 1.44 million.
In the corporate space, architectural services company Apogee Enterprises closed up 5.26% after it posted a second-quarter net income of $37.4m, bouncing back from a loss at the same time a year earlier, amid revenues of $372.1m.
Consumer technology behemoth Apple was 1.57% firmer after the firm announced app store price rises for a number of European and Asian markets.
On the downside, Ford Motor tumbled 12.32% after it said overnight that parts shortages and inflation would see it holding more unfinished vehicles than anticipated, with payments to suppliers set to balloon by another $1bn.
Reporting by Josh White at Sharecast.com. Additional reporting by Iain Gilbert.
Dow Jones - Risers
Apple Inc. (AAPL) $156.90 1.57%
Boeing Co. (BA) $145.94 0.73%
Dowdupont Inc. (DWDP) $0.00 0.00%
Honeywell International Inc. (HON) $0.00 0.00%
3M Co. (MMM) $116.52 -0.10%
Unitedhealth Group Inc. (UNH) $522.70 -0.14%
Coca-Cola Co. (KO) $59.90 -0.15%
Procter & Gamble Co. (PG) $137.47 -0.36%
Chevron Corp. (CVX) $156.14 -0.40%
Walgreens Boots Alliance, Inc. (WBA) $33.99 -0.47%
Dow Jones - Fallers
Nike Inc. (NKE) $102.35 -4.47%
Caterpillar Inc. (CAT) $177.99 -2.26%
Home Depot Inc. (HD) $274.17 -2.23%
Travelers Company Inc. (TRV) $160.99 -2.03%
Salesforce.Com Inc. (CRM) $149.67 -1.98%
JP Morgan Chase & Co. (JPM) $115.83 -1.97%
Cisco Systems Inc. (CSCO) $42.58 -1.66%
Goldman Sachs Group Inc. (GS) $323.25 -1.64%
Intel Corp. (INTC) $28.96 -1.63%
Verizon Communications Inc. (VZ) $40.59 -1.58%
S&P 500 - Risers
HF Sinclair Corporation (DINO) $52.07 3.17%
Wynn Resorts Ltd. (WYNN) $67.80 2.90%
Valero Energy Corp. (VLO) $107.38 2.63%
Expedia Group Inc. (EXPE) $104.63 2.09%
AutoZone Inc. (AZO) $2,131.47 1.62%
Phillips 66 Common Stock (PSX) $83.22 1.57%
Apple Inc. (AAPL) $156.90 1.57%
TripAdvisor Inc. (TRIP) $24.62 1.23%
Northrop Grumman Corp. (NOC) $493.74 1.21%
Lockheed Martin Corp. (LMT) $420.57 0.97%
S&P 500 - Fallers
Ford Motor Co. (F) $13.09 -12.32%
Iron Mountain Inc (New) (IRM) $50.65 -9.84%
Arconic Inc. (ARNC) $19.86 -6.01%
Weyerhaeuser Co. (WY) $29.82 -5.96%
VF Corp. (VFC) $38.39 -5.23%
Dish Network Corp. (DISH) $16.16 -5.11%
Align Technology Inc. (ALGN) $232.22 -4.90%
Apartment Investment & Management Co. (AIV) $8.42 -4.86%
Hanesbrands Inc. (HBI) $8.13 -4.68%
Carmax Inc. (KMX) $82.19 -4.63%
Nasdaq 100 - Risers
Trip.com Group Limited (TCOM) $26.70 3.77%
Wynn Resorts Ltd. (WYNN) $67.80 2.90%
Expedia Group Inc. (EXPE) $104.63 2.09%
Apple Inc. (AAPL) $156.90 1.57%
NetEase Inc. Ads (NTES) $83.98 1.43%
O'Reilly Automotive Inc. (ORLY) $701.07 0.83%
Vertex Pharmaceuticals Inc. (VRTX) $286.94 0.63%
Analog Devices Inc. (ADI) $149.78 0.11%
Mylan Inc. (MYL) $0.00 0.00%
Maxim Integrated Products Inc. (MXIM) $0.00 0.00%
Nasdaq 100 - Fallers
Dish Network Corp. (DISH) $16.16 -5.11%
Qurate Retail Inc. (QRTEA) $2.45 -5.04%
Align Technology Inc. (ALGN) $232.22 -4.90%
Liberty Global plc Series C (LBTYK) $18.57 -4.67%
Liberty Global plc Series A (LBTYA) $17.58 -4.30%
Paypal Holdings Inc (PYPL) $91.63 -3.58%
eBay Inc. (EBAY) $39.90 -3.51%
Seagate Technology Plc (STX) $59.93 -3.37%
DENTSPLY Sirona Inc. (XRAY) $30.84 -3.32%
Hasbro Inc (HAS) $75.00 -3.14%