US close: Stocks take a bite of Monday's solid gains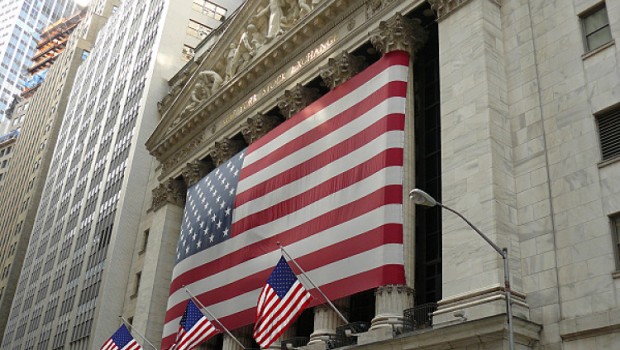 Wall Street stocks closed lower on Tuesday following the S&P 500's best session since June 2020.
At the close, the Dow Jones Industrial Average was down 0.46% at 31,391.52, while the S&P 500 was 0.81% softer at 3,870.29 and the Nasdaq Composite saw out the session 1.69% weaker at 13,358.79.
The Dow Jones closed 143.99 points lower on Tuesday, taking a bite out of solid gains recorded in the previous session.
While the yield on the 10-year Treasury note has fallen from recent record highs, down to around 1.44%, investors still had one eye focussed on bond yields throughout the session.
In addition to the bond market, traders were focussed on comments from Securities and Exchange Commission chair nominee Gary Gensler, who indicated the agency could potentially move to force firms to disclose more information regarding their political spending, climate risks and workforce diversity.
During the nomination hearing, Gensler also said that if confirmed, he would investigate concerns raised as a result of the GameStop trading mania and its fallout, stating he wanted to know whether investors were getting the best possible deal when trading apps such as Robinhood offload trades to market-making firms to execute.
Market participants also digested comments from the Federal Reserve's Lael Brainard that it would take "some time" to meet the conditions required for economic progress laid out by the central bank for reducing the pace of its massive asset purchases.
"I am paying close attention to market developments," she said Tuesday in response to a question after giving a speech. "Some of those moves last week, and the speed of the moves, caught my eye," she said, adding that disorderly conditions or persistent tightening in financial conditions could stall the US economy's gains toward maximum employment and sustained 2% inflation.
On the macro front, the Institute for Supply Management's New York Index came in at 33.5 in February, a 15.7 point drop to a fresh nine-month low.
In the corporate space, Target topped earnings estimates on the back of a 21% quarterly sales jump during the holiday period, while retailer Abercrombie & Fitch beat earnings expectations despite closing more than 130 stores in 2020.