US close: Stocks mostly higher after Trump-Kim summit; Fed announcement eyed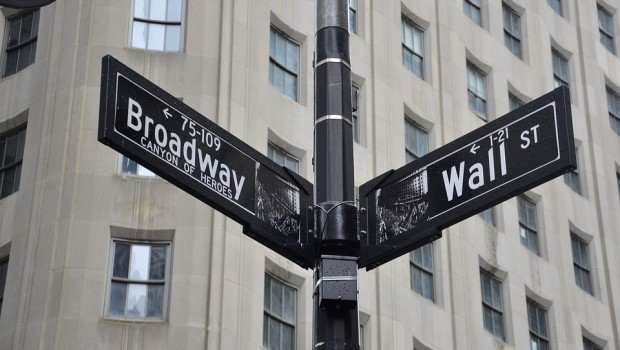 Stocks on Wall Street ended mostly higher on Tuesday as investors mulled over the US-North Korea agreement and looked ahead to the Federal Reserve policy announcement.
The Dow Jones Industrial Average closed flat at 25,320.73, but the S&P 500 rose 0.2% to 2,786.85 and the Nasdaq finished up 0.6% at 7,703.79.
Investors were left feeling a little disappointed by the agreement made between the US and North Korea after Donald Trump and Kim Jong-un signed a document confirming that North Korea will begin dismantling its nuclear capabilities "very quickly".
Although Trump described the declaration as "very important" and "pretty comprehensive", analysts highlighted the lack of detail in terms of timing or checks on whether North Korea is making changes to its nuclear program.
Craig Erlam, chief market analyst at Oanda, said: "The Singapore summit with US President Donald Trump and North Korean leader Kim Jong-un went very smoothly and provided some optimism that a long-term peaceful solution can be found between the two countries."
"The lack of a response though may be a reflection of the fact that the agreement still lacks some detail and given the unpredictable and volatile nature of the two leaders, there's no guarantee that it won't run into significant difficulties," Erlam added.
With that historic meeting out of the way, the next big focus will be three central bank policy announcements, the first of which is due from the Fed on Wednesday amid expectations that it will hike rates by 25 basis points for the second time this year.
IG analyst Joshua Mahony said: "While the current dot plot points towards three rate hikes this year, it would only take one member to shift their vote for the median outlook to point towards four hikes in 2018."
On Thursday, the European Central Bank is expected to make announcement on quantitative easing tapering, while the Bank of Japan is seen standing pat on rates this week.
In economic news, the cost of living in the US hit a six-year high last month, pushed higher by big jumps in the prices of gasoline and medical care commodities.
The US consumer price index advanced at a 0.2% month-on-month pace in May, according to the Bureau of Labor Statistics.
In comparison to a year ago, the so-called headline rate of CPI was up by 2.8%, following a reading of 2.5% for April compared to economists' forecasts of an increase of 0.2% on the month and 2.7% on the year.
The Fed's two-day policy meeting kicks off later on Tuesday, with markets expecting an interest rate hike for the second time this year.
Elsewhere, small business sentiment in the US improved more than expected in May, to the second-highest level in the National Federation of Independent Business survey's 45-year history.
The small business optimism index ticked up to 107.8 from 104.8 the month before, beating expectations for a reading of 105.2. Small businesses reported high numbers in several key areas including compensation, profits, and sales trends.
NFIB president and chief executive officer Juanita Duggan said: "Main Street optimism is on a stratospheric trajectory thanks to recent tax cuts and regulatory changes. For years, owners have continuously signalled that when taxes and regulations ease, earnings and employee compensation increase."
In corporate news, McDonald's ended just a touch higher after saying it plans to take between $80m and $90m in charges in the second quarter as it restructures its US operations.
AT&T rose after a federal judge approved its proposed $85bn acquisition of Time Warner, while Twitter was on the front foot following an upbeat note from JPMorgan, which bumped its price target on the stock to $50. Weight Watchers also rallied on the back of a JPM note.
Lands' End surged after well-received results and electric car maker Tesla was in the black as chief executive Elon Musk said on Twitter that the company will shed around 9% of its workforce.
Sage Therapeutics was a high riser after announcing plans to expedite development of its depression drug.