US close: Stocks end session higher as crude oil futures slide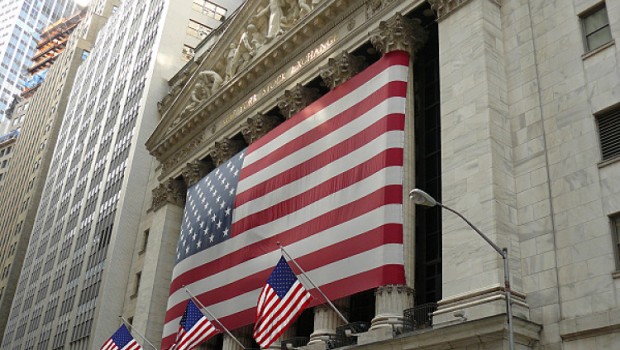 US stocks closed higher on Tuesday as crude oil futures skidded lower amid reports that Saudi oil output could be fully restored as quickly as had originally been anticipated.
At the close, the Dow Jones Industrial Average was up 0.13% at 27,110.80, while the S&P 500 was 0.26% stronger at 3,005.70 and the Nasdaq Composite was 0.40% firmer at 8,186.02.
The Dow Jones closed 33.98 points higher on Tuesday after Wall Street stocks closed weaker on Monday, snapping the Dow's eight-day winning streak as an attack on a Saudi Arabian oilfield and the country's key processing facility sparked fears that a surge in crude prices could add to the slowdown in the global economy.
West Texas Intermediate crude oil futures slid off earlier highs after Reuters, which cited two Saudi sources, said the kingdom's oil output could be fully-restored in two or three weeks' time and 70% of lost production was already close to being back online.
Saudi and US investigators also said there was believed to be a "very high probability" that the cruise missile attack against Saudi oil installations had been launched from inside Iran.
Elsewhere, investors were shifting some of their focus from Middle Eastern woes to the start of the Federal Reserve's two-day policy meeting.
Market participants and analysts alike have been divided on what the central bank will do at its meeting, with the recent increase in energy prices leading some investors to think the Fed may not quite be in such a rush to lower interest rates yet again.
On the data front, sentiment among US housebuilders improved a little in September, according to data released on Tuesday, although the trade spat between the US and China has been taking its toll.
The National Association of Home Builders/Wells Fargo housing market index ticked up to 68 this month from an upwardly-revised 67 in August, beating expectations for a reading of 66 and hitting its best level of the year.
Elsewhere, US industrial output bounded past forecasts during the previous month amid widespread gains by categories, but economists said the underlying trend continued to point lower.
According to the US Department of Commerce, in August total industrial production jumped at a 0.6% month-on-month pace, easily outpacing forecasts for an increase of 0.2%.
In corporate news, Apple shares closed slightly higher as the tech giant readied itself to stand up against a $14bn tax charge from the European Commission.