US close: Stocks close higher as trade deal said to be closer than initially thought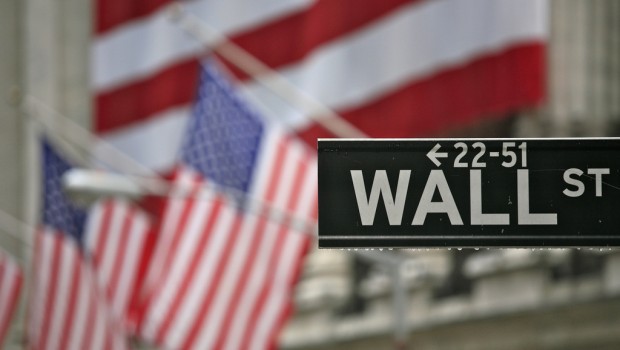 US stocks closed sharply higher on Friday following the release of a key monthly jobs report that easily topped expectations on the Street.
At the close, the Dow Jones Industrial Average was up 1.22% at 28,015.06, while the S&P 500 was 0.91% firmer at 3,145.91 and the Nasdaq Composite saw out the session 1.00% stronger at 8,656.53.
The Dow closed 337.27 points higher on Friday after financial markets shrugged off the latest concerns around US-China trade relations during the previous session, as well as ongoing impeachment proceedings against the President.
As far as Friday was concerned, market participants were largely focussed on data coming from the Department of Labor that revealed US non-farm payrolls had jumped by 266,000 in November alongside an unexpected drop in the rate of unemployment.
Economists had forecast 180,000 new jobs and that the jobless rate would be unchanged from the prior month level of 3.6%, instead it fell to 3.5%.
Average hourly earnings meanwhile increased at a year-on-year clip of 3.1%, while the length of the average workweek was flat versus October at 34.4 hours.
Markets.com analyst Neil Wilson said: "Forget Star Wars, this year's Christmas blockbuster is today's nonfarm payrolls report.
"A blowout jobs number sent equities higher along with the US dollar and Treasury yields as it shows the US economy is doing better than many corners of the market feared."
Investors were also highly attuned to global trade developments following upbeat remarks from Donald Trump the day before.
On Thursday, Trump said China and the US were drawing closer to a trade deal despite tariffs on another $156bn-worth of Chinese goods being set to go into effect on 15 December.
Beijing extended an olive branch to Washington on Friday by waving import tariffs on several US pork and soybean shipments and Larry Kudlow, director of the White House National Economic Council, told CNBC that a trade deal with China was "close" amid "intense" talks.
Also on the data front, the University of Michigan's preliminary consumer sentiment index hit a seven-month high as record stock prices bolstered optimism and buying attitudes improved.
The preliminary sentiment index for December increased to 99.2 from 96.8 in November, while the gauge of current conditions climbed to a one-year high of 115.2. The expectations index rose to 88.9, the highest since July.
In corporate news, shares in 3M led the Dow's strong gains, rising 4.32%, while the financials sector was the best performer in the S&P 500.