US close: Stocks close higher amid optimism around potential vaccine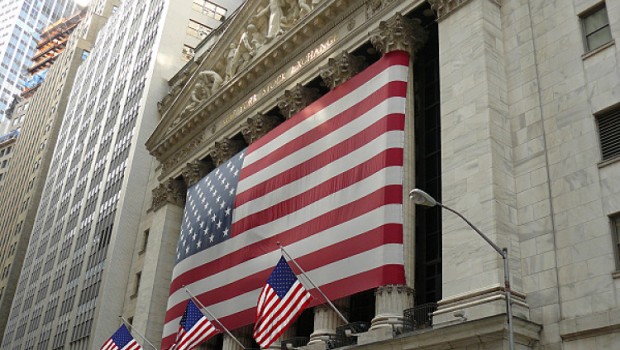 US stocks closed higher on Wednesday following positive results from early trials of a coronavirus vaccine and more quarterly earnings reports.
At the close, the Dow Jones Industrial Average was up 0.85% at 26,870.10, while the S&P 500 was 0.91% firmer at 3,226.56 and the Nasdaq Composite saw out the session 0.59% stronger at 10,550.49.
The Dow closed 227.51 points higher on Wednesday, carrying on a rally started at the end of the previous session thanks to some positive news regarding trials on a potential Covid-19 vaccine.
Stocks surged on Wednesday after pharmaceutical giant Moderna revealed that its coronavirus vaccine had produced antibodies in all patients taking part in an early trial of the drug, raising hopes of a faster economic turnaround.
Moderna said its potential Covid-19 vaccine produced a "robust" immune response in all 45 patients in its early stage human trial, according to the peer-reviewed New England Journal of Medicine. Although the company had already flagged that result in May, it had not provided a full readout of the data from the trial.
On the corporate front, Boeing and other stocks linked to the reopening of the economy traded higher on the news and market participants also locked in on another raft of corporate earnings.
Goldman Sachs shares traded higher after reporting a 41% increase in revenues to $4.24bn - blowing past estimates on the Street and leading to the bank's second-highest ever quarterly revenue performance in its history.
Bank of NY Mellon posted a 2% jump in total revenues and flat earnings, while US Bancorp revealed revenues had also beat expectations but took a hit from its decision to set aside a further $1.7bn to insulate itself from any potential Covid-19 fallouts.
Rising tensions between Washington and Beijing were also in focus after Donald Trump signed legislation to revoke Hong Kong's privileges in response to Beijing's interference in the special administrative region's autonomy.
On the macro front, with fuel prices continuing to surge, the Labor Department revealed US import prices had shot up by more than expected in June. Import prices shot up by 1.4% in June after climbing by a downwardly revised 0.8% in May - ahead of estimates for a 1.0%. Export prices also increased by 1.4%
Elsewhere, a closely-followed gauge of factory sector conditions in and around New York state improved more quickly than expected in July as the pandemic situation improved. The Federal Reserve Bank of New York's manufacturing sector gauge jumped from a reading of -0.2 points for June to 17.2 in July - smashing consensus estimates for a reading of 5.5.
Lastly, industrial production in the US bounced back last month, led by sharp gains in manufacturing. According to the Department of Commerce, total output jumped at a 5.4% month-on-month clip in June, adding to the 1.4% rise seen in May.