US close: Mixed session on the Street as investors digest jobs data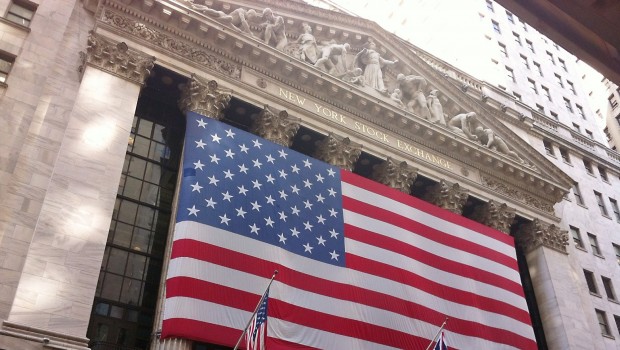 Major indices turned in a mixed performance on Wednesday as traders thumbed over earnings from General Motors and some key jobs data from ADP.
At the close, the Dow Jones Industrial Average was down 0.92% at 34,792.67, while the S&P 500 was 0.46% weaker at 4,402.66 and the Nasdaq Composite saw out the session 0.13% higher at 14,780.53.
The Dow closed 323.73 points lower on Wednesday, while the S&P 500 fell from the fresh record close recorded in the previous session.
Throughout the session, market participants digested comments from Treasury Secretary Janet Yellen, who said that enacting Joe Biden's trillion-dollar bipartisan infrastructure bill was key to maintaining America's status as the "world's pre-eminent economic power".
The yield on the benchmark 10-year Treasury note was drawing an amount of attention as well, trading broadly flat at around 1.163% after having dipped below 1.13% earlier in the session.
Earnings were also in focus on Wednesday, with General Motors raising its full-year guidance despite missing earnings expectations for the second quarter.
On the macro front, mortgage applications fell 1.7% across the US in the week ended 30 July, after jumping 5.7% in the previous week. According to the Mortgage Bankers Association, applications to refinance a home loan decreased 1.7% and purchases also went down 1.7% despite the average fixed 30-year mortgage rate dropping below 3% for the first time since February.
Elsewhere, private sector employment in the US grew less than expected in July amid a shortage of workers, according to the latest figures from ADP. Employment rose by 330,000 from June, versus expectations for a 695,000 increase. Meanwhile, the June total of jobs added was revised to 680,000 from 692,000. Small businesses with fewer than 50 employees added 90,000 jobs, while medium businesses with between 50 and 499 employees added 132,000. Large businesses with more than 500 employees created a further 106,000 jobs.
Lastly, the Institute for Supply Management's non-manufacturing PMI came to a reading of 64.1 in July, the highest reading in the series' history, up from last month's print of 60.1 and ahead of expectations of 60.5.