US close: Mixed performance on the Street after testimony from Fed chair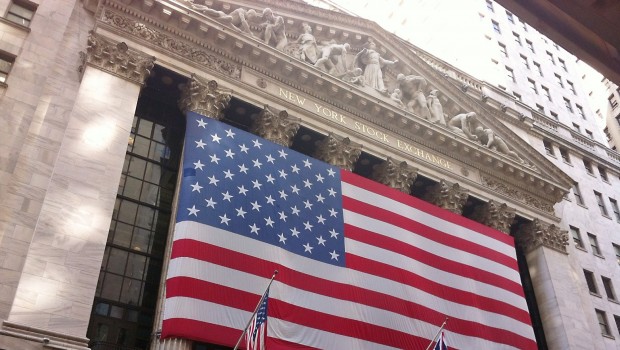 US stocks turned in a mixed performance on Tuesday as Wall Street continued to shrug off worries about the economic impact of the Wuhan coronavirus outbreak.
At the close, the Dow Jones Industrial Average was flat at 29,276.34, while the S&P 500 was 0.17% firmer at 3,357.77 and the Nasdaq Composite saw out the session 0.11% stronger at 9,638.94.
The Dow closed just 0.48 points lower on Tuesday, while the S&P 500 and Nasdaq Composite carved out record closes following on from a positive performance on the Street in the previous session which saw indices bounce back from some losses at the end of last week.
While China's National Health Commission confirmed overnight that the death toll from the Wuhan coronavirus had risen to 1,016 people, with 42,638 confirmed cases, that number was the lowest seen since late January, increasing optimism regarding the nation's efforts to contain the outbreak.
While concerns regarding the economic impact of the outbreak were offset by some positive data, weighing on sentiment on Tuesday were comments from Federal Reserve Chairman Jerome Powell, who testified in front of the House Financial Services Committee that the central bank was "closely monitoring" the coronavirus for potential impacts to China and the global economy.
Powell added that it was "too early to say" how the outbreak would ultimately hit the US economy.
Elsewhere, heading into the second contest of the Democratic primaries, polls showed that Senator Bernie Sanders was out front in New Hampshire but there was still much scepticism about whether or not he could actually prevail.
On the macro front, the National Federation of Independent Business' small-business optimism index rebounded from a slight decline at the end of 2019, rising to 104.3 points in January from the 102.7 recorded a month earlier.
Small businesses were more optimistic about sales and profits in January, but the NFIB's survey indicated that it was still difficult to find qualified workers.
Still on data, the number of job openings in the US fell to 6.4m in December, according to the Bureau of Labor Statistics' latest Job Openings and Labor Turnover Summary report. The reading was lower than the market expectation of 7m.
In corporate news, Under Armour shares were down 18.88% at the close after the sporting goods firm reported that sales had missed analysts' estimates during the holiday quarter, while T-Mobile and Sprint shares were both ahead after the Wall Street Journal revealed a US judge had approved the pair's merger.