London pre-open: Stocks set to recover as investors eye payrolls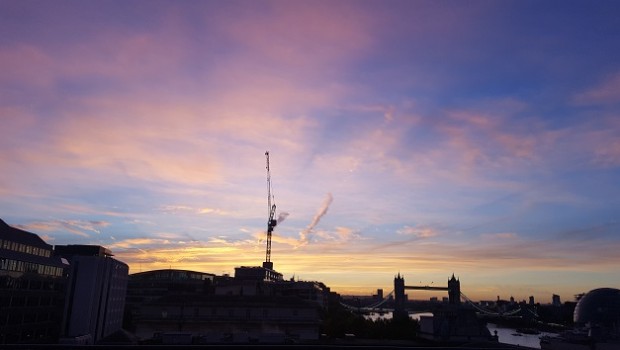 London stocks were set to rise at the open on Friday following heavy losses a day earlier that saw the top-flight index close at its worst level since the Brexit referendum, with non-farm payrolls in focus.
The FTSE 100 was called to open 88 points higher at 6,792, having closed down 3.2% at 6,704.05 on Thursday as the arrest of Huawei's chief financial officer sparked renewed concerns about Sino-US relations and a global selloff.
However, a late recovery on Wall Street was expected to bode well for European markets.
Oanda analyst Craig Erlam said: "We're expecting a strong bounce back at the open in Europe following what was another brutal day on Thursday, as investors become increasingly jumpy in this period of market uncertainty.
"It's been another rollercoaster week of easing - then potentially heightening - trade tensions (following the agreement at the G20 then arrest of Huawei CFO Meng Wanzhou), inverted yield curves and political humiliation, all of which has fed into the narrative of market instability and uncertainty.
"Investors holding their nerve in the hope that the Santa rally will save the day are seriously suffering at the moment, with the FTSE dropping almost 4% this week so far, the Dow more than 3% and the DAX more than 6%. We've gone from trepidation over escalating trade wars to full blown fear of a recession it would seem, I wonder whether this is all a bit of an overreaction."
Energy shares were likely to be in focus again after the huge drop in oil prices on Thursday, as OPEC delayed its final decision on output cuts to Friday.
On UK the data front, Halifax house prices for November are at 0830 GMT, but the main focus will be on the US non-farm payrolls report and unemployment rate at 1330 GMT.
"Usually we look at these releases and want to see the best possible numbers - for obvious reasons - but given the fragility in the markets, I wonder whether the goldilocks report for the current environment involves decent - but not great - jobs growth and only moderate wage gains," said Erlam.
"This would give the Fed and investors encouragement that the economy is ticking along nicely and allow it to take the foot off the gas a little, potentially taking some pressure of the middle part of the yield curve and easing investor concerns."
In corporate news, Associated British Foods said that its Primark retail arm endured a "challenging" period of trading last month but expectations for annual profits growth remain unchanged.
In a statement ahead of its annual shareholder meeting, the FTSE 100 conglomerate repeated its guidance for adjusted earnings per share for the group to be flat for the full year.
Land Securities on Friday expanded its presence in south London's Southwark with the acquisition of a 1.6 acre site in Lavington Street, SE1 for £87.1m from a private company.
The low density site currently comprises two buildings totalling 128,000 sq ft and has significant development potential, the company said.
AstraZeneca and its global biologics research and development arm MedImmune announced overall survival results for the Phase III EAGLE trial of Imfinzi (durvalumab) in patients with recurrent or metastatic head and neck squamous cell carcinoma (HNSCC), who experienced disease progression following platinum-based chemotherapy, regardless of their PD-L1 tumour status.
The drugs giant said Imfinzi monotherapy, and the combination of Imfinzi plus tremelimumab, did not meet the primary endpoints of improving overall survival compared to standard of care chemotherapy.