London pre-open: Stocks set to gain on positive US, Asian cues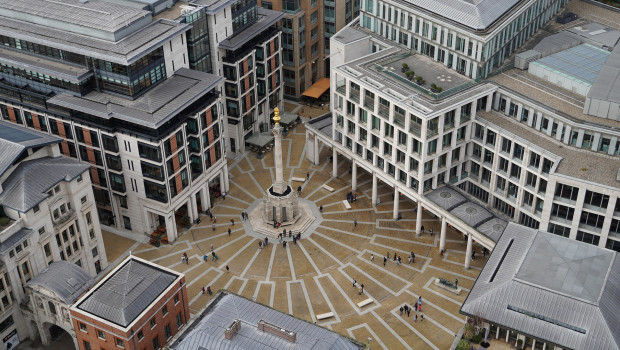 London stocks were set for a firmer open Monday following a positive session in Asia and a late bounce-back on Wall Street at the end of last week, although volatility was expected to persist amid ongoing worries about rising inflation and higher interest rates.
The FTSE 100 was called to open 68 points higher at 7,160, with no major UK data releases due.
CMC Markets analyst Michael Hewson said: "Even though US markets enjoyed a positive day on Friday the late rebound can't disguise the fact that US, as well as global equities, have undergone their worst fortnightly this decade.
"For a market that has enjoyed steady gains and fairly low volatility over the course of the past two years the steepness of the falls speaks to a complacency that has been prevalent for a while now and which appears to have been shattered in the wake of a surge in volatility.
"How this plays out over the coming days depends on whether the rebound we saw on Friday can translate into some form of base for a continuation of the uptrend that has been in place for the last nine years. This may well depend on whether we see further increases in bond yields, or a rise in interest rate expectations from other central banks around the world."
In corporate news, Barclays' core banking business has been charged by the Serious Fraud Office over its fundraising deal with Qatar at the height of the financial crisis, adding to the charge already brought against the parent holding company and four former executives. The SFO last June hit Barclays Plc with a charge of conspiracy to commit fraud over the emergency cash call in 2008, including an offence of unlawful financial assistance in relation to the $3bn loan provided Qatar.
Wood Group on Monday said it had won a new multi-million dollar, five-year contract to provide engineering and project management services on Saudi Aramco's Marjan oil field.
FTSE 250 over-50s travel and insurance group Saga has entered into a quota arrangement with NewRe and HannoverRe to cover 80% of the underwriting risk of motor policies of the group's in-house underwriter, AICL, to take effect from 1 February 2019.
The new quota share agreement, which provides three years of cover on a rolling basis, adds Hannover Re to its current reinsurance partner NewRe and replaces Saga's existing quota share arrangement which is due to expire at the end of January 2019.