London pre-open: Stocks seen muted amid geopolitical tensions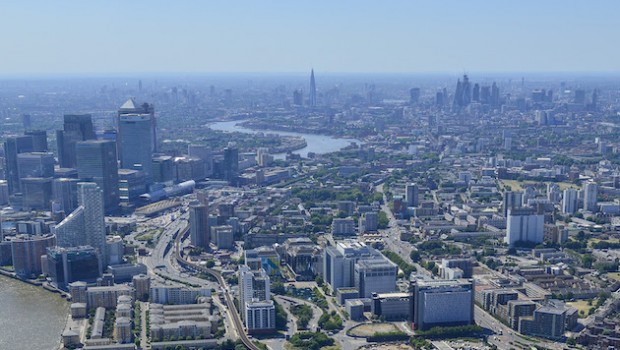 London stocks looked set for a muted open on Tuesday amid ongoing geopolitical tensions in the Middle East.
The FTSE 100 was called to open unchanged at 7,321.
CMC Markets analyst Michael Hewson said: "Geopolitical uncertainty is certainly nothing new in the Middle East, however even by recent standards, yesterday's sharp rise in oil prices in the wake of the attack on Saudi Arabia's production infrastructure, was a historic move. The size of the move has raised concerns that if sustained a rise in prices could prompt further weakness in a global economy already vulnerable to concerns about slowing demand.
"While the rise, back to levels last seen in May this year, is the biggest in history for crude oil prices, even of itself it doesn't necessarily follow that it has the capacity to tip the global economy into recession.
"There is a caveat, and that depends on whether we see further gains in the coming days, as investors look to possible retaliation, as well as the prospect that we could see further damage to output capacity. For now, a knee-jerk reaction seems unlikely, given that Saudi Arabia has called in the UN, and while that remains the case prices could well start to slip back down again."
Investors will also continue to keep an eye on trade developments, with deputy-level talks set to kick off this week between the US and China ahead of the next round of high-level talks in October.
On home shores, the UK's Supreme Court will begin consider the legality of parliament's suspension on Tuesday. In a hearing expected to last two to three days, 11 Supreme Court justices will decide whether Prime Minister Boris Johnson abused his powers by proroguing Commons.
In UK corporate news, Sirius Minerals said it would not go ahead with a $500m bond issue due to "poor market conditions" and was "reducing the rate of development" on the world's biggest potash project as it launched a six-month review of its plans.
The company needs to raise the $500m in order to unlock a $2.5bn credit facility arranged with JP Morgan that would give it access to the rest of the money it needs.
BMO Commercial Property Trust reported that net asset value per share declined by 2.5% during the first six months of the year as Brexit ensured continued uncertainty in the UK commercial property market.
However, the company said it expected easing in fiscal policy and low interest rates to provide some support for the property market in the coming months.
Primary Health Properties announced that a wholly-owned subsidiary has issued new senior secured notes for a total of €70m (£62.07m) at a fixed rate of 1.509%, with a maturity of 12 years.
The company said the secured notes were guaranteed by the firm, and were placed with UK and Irish institutional investors. It said the notes represented its second euro-denominated transaction in the private placement market, and provided a "natural hedge" against movements in exchange rates for its portfolio of assets in Ireland.