London pre-open: FTSE seen muted as attention turns to US data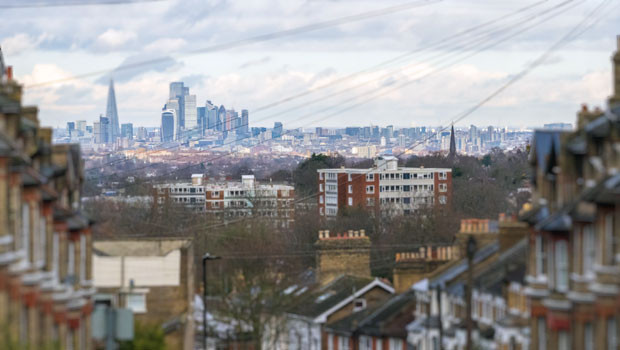 London stocks were set for a muted open on Thursday following solid gains in the previous session, as attention turns to US data releases.
The FTSE 100 was called to open just two points higher at 7,566.
CMC Markets analyst Michael Hewson said: "This week's more orderly price action, as well as the modest gains seen this week appears to be settling nerves, however given that we are approaching the end of the month and the quarter, there is a sense and a nagging doubt that we may well be in the eye of the storm, before moving back into the outer wall of the storm next week, as we head into Q2.
"The next few days are likely to be a key test of this stabilisation with some key US inflation data tomorrow and next week's US jobs data for March."
Investors will be mulling data showing that UK car production jumped last month as supply chain shortages eased and demand for electric vehicles strengthened.
According to the Society for Motor Manufacturers and Traders, UK car production rose 13.1% year-on-year to 69,707 units. The trade body said volumes had been "buoyed" by improvement in supply chains, particularly around semiconductors.
Strong demand for electric cars also helped, with the number of hybrid, plug-in hybrid and battery electric vehicles produced in total rising to 27,392 from 15,905 a year previously.
A total of 56,634 cars were made for export, or for 81.2% of output, up from 50,786 a year previously. Most headed to the European Union, with strong demand from the bloc helping to offset falls in exports to the US and China, down 19.1% and 21.6% respectively.
Mike Hawes, SMMT chief executive, said: "February's growth in UK car production signposts an industry that is on the road to recovery. The fundamentals of the sector are strong.
"The take advantage of global opportunities, however, we must scale up at pace and make the UK the most attractive destination for automotive investment by addressing trading and fiscal costs and delivering low carbon, affordable energy."
In corporate news, Ascential reported record revenues as it pushed ahead with plans to break up the business, but losses widened as costs mounted.
Online greeting cards and gift retailer Moonpig backed its full-year guidance as it hailed a record Mother's Day performance.
The company said trading has been resilient across the second half of the year to date and it recorded its largest ever week of sales in the UK ahead of Mother's Day.
As a result, its expectations for the year to 30 April 2023 are unchanged. It continues to expect revenue of around £320m, while adjusted EBITDA guidance also remains unchanged.
Elsewhere, North Sea oil and gas producer Ithaca Energy lowered annual production and capital expenditure guidance, citing the UK government's windfall tax operational delays and lower volumes despite almost trebling profits in 2022.
Full year 2023 production guidance was revised to 68-74k barrels of oil equivalent a day (boe/d) from 72-80k boe/d, reflecting lower first quarter volumes, non-operated portfolio delivery and the impact of the government's Energy Profit Levy to capital programmes.
The company, which listed on the FTSE 250 index last year, said full-year pre-tax profit surged to $2.24bn from $763m.
Net producing asset capex guidance was cut to $400-$460m from $450 -$550m.