London pre-open: Stocks seen muted as trade worries persist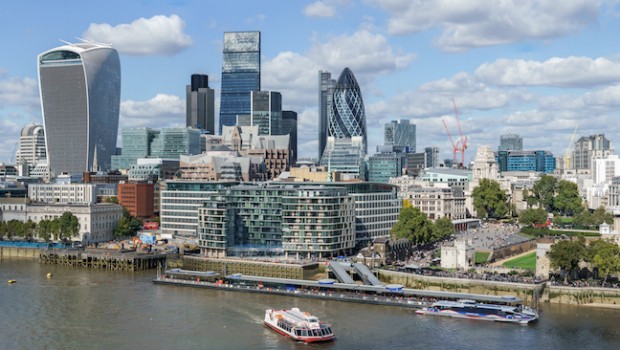 London stocks were set for a fairly steady start on Wednesday as worries about trade continued to dominate sentiment.
The FTSE 100 was called to open one point lower at 7,072, with trade relations firmly in focus yet again after it emerged that China will ask the World Trade Organization for permission to impose sanctions on the US next week.
CMC Markets analyst David Madden said: "The Beijing administration are claiming the US didn't comply with a ruling regarding dumping duties in 2013. It has also been reported that the Chinese government have been putting off accepting licence applications from US companies operating in China, and this is seen as another way of getting back at President Trump. Relations between the US and China were strained in advance of this news, and they are likely to deteriorate further.
"Mr Trump has hundreds of billions of dollars' worth of tariffs up his sleeve, and dealers are fearful they will be imposed. The US leader doesn't want to be seen as weak, and provocations could get a reaction from him. While the two sides hold their ground, dealers will remain cautious."
In corporate news, SSE warned that first-half profits are likely to have halved compared to last year due to higher costs and lower volumes of energy being consumed.
After five months of its financial year, the FTSE 100 group said full-year adjusted operating profit at its Energy Services arm were likely to be significantly lower than predicted at the start of the year ahead of its spin-off and merger with Npower.
Galliford Try posted a jump in full-year profit and revenue as completions rose and the housebuilder said it was making "excellent" progress towards its strategic objectives across all three businesses.
In the year to 30 June, pre-tax profit surged 145% to £143.7m on revenue of £3.13bn, up 11% on the previous year.
Rare diseases specialist Shire announced that the European Commission has granted marketing authorisation for 'VEYVONDI' for the treatment of bleeding events and the treatment and prevention of surgical bleeding in adults with von Willebrand disease, when desmopressin treatment alone was ineffective or not indicated.
The FTSE 100 drugmaker said VEYVONDI was the "first and only" recombinant von Willebrand Factor treatment in the EU for von Willebrand disease that specifically addressed the primary deficiency or dysfunction of von Willebrand Factor, while also allowing the body to restore and maintain adequate Factor VIII plasma levels.