Europe open: Shares edge ahead as investors mull UK CPI, BoJ moves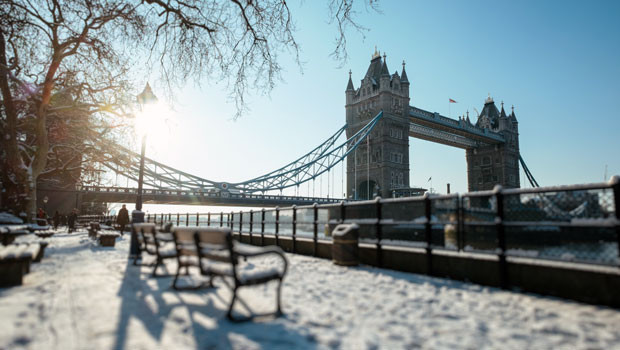 European shares edged higher at the open on Wednesday as investors digested an unchanged monetary policy by the Bank of Japan and UK CPI data.
The pan-European Stoxx 600 was up 0.10% by 0906 GMT. Britain's FTSE 100 was down on the back a slight easing in inflation last month but food prices hit another 45-year high, according to official data.
Consumer Prices Index inflation fell to 10.5% in December from 10.7%, offering a further sign that the cost-of-living crisis may have passed its peak.
"As energy prices retreat, inflation is finally climbing down from its dizzying heights but it's far from a vertiginous descent. Core prices, stripping out volatile energy and food costs also dropped back to 6.3% from 6.6%," said Hargreaves Lansdown analyst Susannah Streeter.
"But with the headline rate of inflation still firmly in double digits there is still a long way to go before the price spiral is under control, particularly given that services inflation heated up again, rising from 6.3% in November to 6.8% in December.
"Food prices have continued their upwards march with higher prices in supermarkets, restaurants and hotels keeping the headline rate elevated. There have been warnings from industry bosses that prices will take considerable time to come down."
In Asia, the Bank of Japan surprised markets and left its yield curve control (YCC) measures unchanged as it maintained its cheap-money policy, sparking a surge in equities, but sending the domestic currency lower.
Markets had been expecting a change to the BoJ's super-loose monetary policy after the central bank in December allowed the yield of the 10-year bond to move 0.5% away from its 0% target, instead of the previous 0.25% range limit set.
The BoJ kept short-term policy rates at -0.1% and long-term rates at around 0%. The tolerance range for 10-year government bond yields, which was expanded at the last meeting, was also maintained at +/-0.50%.
In equity news, Dutch semiconductor supplier ASM International was up almost 8% after reporting fourth-quarter revenue ahead of its forecast.
Luxury consumer goods group Richemont rose after reporting higher quarterly sales as tourists returned to Europe and Japan.
Shares in online delivery company Just Eat Takeaway.com jumped 14% after the company confirmed it was putting profitability over growth even as fourth-quarter orders slumped.
Automotive fluid system maker TI Fluid Systems slumped as it warned of a hit to sales in China from Covid restrictions and factory shutdowns last month, along with a switch to electric vehicles in the country.
Reporting by Frank Prenesti for Sharecast.com