Europe midday: Stocks tread water ahead of ECB, US inflation figures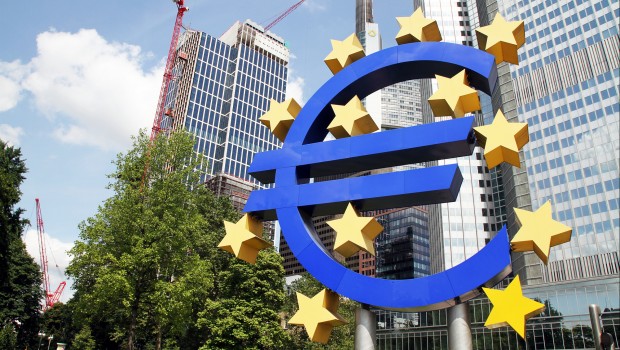 European shares were still treading water at midday on Thursday as investors awaited the outcome of the European Central Bank's policy meeting and US inflation numbers later in the day.
The pan-European Stoxx 600 was flat at 454.38, while Germany's DAX was up 0.2% at 15,605.27 and France's CAC 40 was down 0.1% at 6,556.47.
"This week's price action in equity markets appears to have been more or less dictated by how big a rise we might see in today's US CPI report for May, as well as how the European Central Bank sees the current outlook for the economy in Europe over the next few months," said CMC Markets analyst Michael Hewson.
"Up until recently the ECB was faced with the prospect of having to talk down the recent rise in long term bond yields across the bloc, however the declines seen in the past few days would appear to have bought the bank some time in that regard."
"The economic outlook for the European economy has also started to look as if it might be starting to falter a touch, despite the economic reopening being announced in various parts of the bloc."
"There have been signs of a pickup in economic activity in the latest PMI numbers, helped by the spill over effects of US stimulus as well as progress on the vaccination front, however there are risks given that infection rates in Europe are higher, and the vaccination program is still behind that of the US as well as the UK."
Inflationary pressures, particularly in commodities, as economies recover from the Covid pandemic have stoked fears central banks will start cut back on stimulus programmes - despite supportive comments from policymakers.
In equity news, shares in UK vehicle marketplace Auto Trader topped the Stoxx as the company said it was set to cash in on a "dramatic" shift to online car buying during the pandemic – despite a 37% fall in pre-tax profit to £157.4m for the 12 months to March 31.
German carmaker Volkswagen fell on reports it expected a shortage in semiconductor supply to ease in the third quarter but sees the bottlenecks continuing in the long-term.
BT shares rose after US firm Altice Group said it had taken a 12.1% stake in the UK's largest broadband and mobile operator.
Shares in Ryanair and rival easyJet were both lower on worries of a delay in the UK government's plan to lift more Covid restrictions on June 21.