Europe midday: Stocks slip amid weak economic data overseas, Italy in focus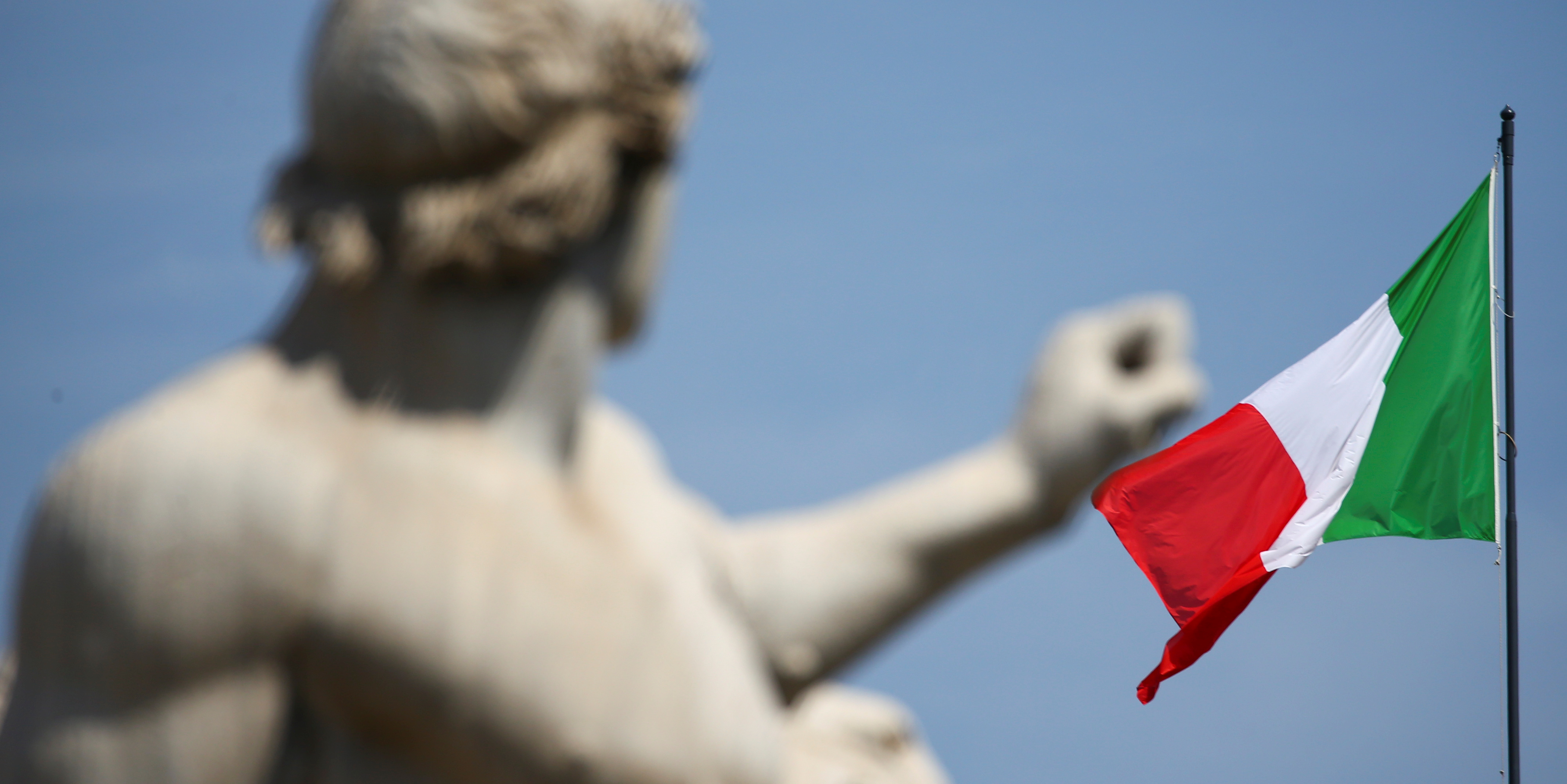 Stocks on the Continent are holding modestly lower following the release of weak data in both China and the US, with Italian issues especially weak after one of the country's leaders voiced support for breaking the euro area's budget rules if necessary.
There were few new headlines around the ongoing US-China trade talks, although market participants appeared to continue to spy the possibility of a deal materialising over the next few weeks before the latest round of tariffs from both sides kicked-in.
"While the US Treasury outlined the $300bn list of Chinese goods that would be subject to 25% tariffs, the calculation would appear to be that these will only be implemented if talks break down completely," said Michael Hewson, chief market analyst at CMC Markets UK.
"It also helped that there are still a couple of weeks to go until China's retaliation kicks in on 1st June, and similarly any new US tariffs on Chinese goods won't take effect until Chinese goods hit US shores in about 10 days' time."
As of 1302 BST, the benchmark Stoxx 600 was slipping by 0.36% to 374.97, while the German Dax was off by 0.70% to 11,908.03 and the FTSE Mibtel was trading lower by 1.14% to 20,654.92.
On the flip side, analysts at Barclays put out a research note cautioning clients not to "rush" to 'buy the dip' in cyclicals.
"Cyclicals have sold off and are now closer to being oversold than overbought. Tariff headlines remain messy, though, and the gap with PMIs and bond yields that opened ytd has not closed," they said.
Dragging on Italian shares, one of the country´s deputy prime ministers, Matteo Salvini, said: "If there are European rules that are starving the continent, bringing job insecurity, unemployment and poverty, they should be changed".
Overnight meanwhile, figures on Chinese retail sales, industrial production and fixed asset investment covering the month of April all fell short of economists' forecasts, as was the case for data on US retail sales and industrial output.
Somewhat ironically however, the former triggered speculation that Beijing might ramp up its economic stimulus.
Back on the Continent, Germany's Ministry of Finance confirmed that the euro area's largest economy expanded at a 0.4% quarter-on-quarter pace over the first three months of 2019, matching economists' forecasts.