Europe midday: Shares extend gains despite surprise German trade deficit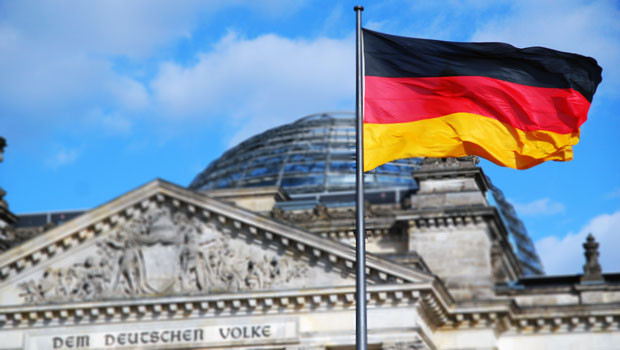 European shares opened higher on Monday driven by energy stocks, despite data showing German exports fell last month, , pushing the country's trade balance into a surprise deficit.
The pan-European Stoxx 600 index was up almost 1%, with all major bourses higher. Britain's oil-and-gas-heavy FTSE 100 outperformed the broader benchmark, gaining 1.1%.
Trading volumes are expected to be thin due to the Independence Day US market holiday.
According to Destatis, the Federal Statistics Office, German exports were down 0.5% in May, while imports rose 2.7% on a calendar and seasonally-adjusted basis, when compared with April.
In total, Germany exported goods worth €125.8bn and imported goods worth £126.7bn, giving it a trade deficit of €1.0bn compared to a revised surplus of €3.0bn in April. Analysts had been expecting a surplus of around €2.7bn.
It is the first time the Eurozone's largest economy – which is heavily reliant on exports – has reported a monthly deficit since 1991.
Exports to the European Union eased 2.8% compared to April, while imports rose 2.5%. Outside of the bloc, exports rose 2.3% and imports by 2.9%. Exports to the Russian Federation rose 29.4%, following a near 60% slump in April., while imports fell 9.8%.
In another announcement, investor morale in the eurozone has fallen to its lowest level since May 2020, pointing to an "inevitable" recession in the 19-country currency bloc, said research group Sentix's.
Its index for the eurozone fell to a worse-than-expected -26.4 from -15.8 in June. Sentix managing director Manfred Huebner said "the energy crisis … is leading to considerable economic distortions",
"In every respect, the dynamics are reminiscent of the crisis year 2008, and what was then the collapse of the financial system is now the danger of the collapse of the European energy supply," he said.
In equity news, BP, Lundin Energy, Shell, TotalEnergies, Equinor and Aker BP were all higher.
Shares in French care home group Orpea were higher after the scandal-hit company announced a boardroom shakeup, after allegations of financial wrongdoing.
Shareholders at its annual general meeting would be asked to appoint five new directors for a four-year term, four of whom will be independent. One of those four is Guillaume Pepy, chairman of Initiative France and former chairman and chief executive of the state railway firm SNCF.
Grafton Group slid 6.75% after the building materials supplier said Gavin Slark would step down as chief executive officer after 11 years in the role.