Europe midday: Russian and US stocks in focus amid geopolitical headlines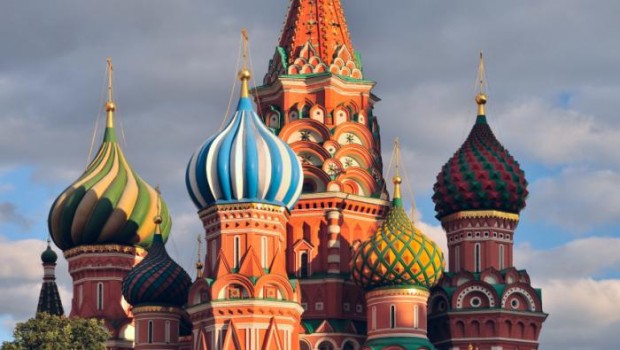 Stocks on the Continent are on the back foot come midday in lacklustre summer trading, albeit amid significant volatility in Russian and Turkish assets, especially in foreign exchange markets.
Overnight, the US Department of State slapped new sanctions on exports of goods and technology to Russia deemed sensitive on national security grounds after finding that Moscow was responsible for the poisoning of its former spy Sergei Skripal in the UK.
The move, required under existing legislation, raised concerns among investors that the US government may be hardening its stance against the Kremlin, especially given recent calls from some senators for "crushing sanctions" to be imposed until Moscow desists in its US election meddling.
Also on Tuesday evening, Turkish officials reportedly balked at pressure that they commit to releasing a detained US pastor. To take note of, the Financial Times was reporting that Ankara was set to announce a new economic model on Friday.
Against that backdrop, as of 1212 BST, the benchmark Stoxx 600 was slipping 0.30% or 1.25 points to 388.44, alongside a 0.44% or 23.70 point drop for the Cac-40 to 5,478.20
In parallel, Moscow's RTS index was shedding 2.02% to 1,091.24, paring its gains for the year-to-date in the process, although the Borsa Istanbul 100 Index was up by 1.71% to 98,630.19.
"Trade concerns remain to the fore, and not just between the US and China, with Washington set to slap more sanctions on Russia. Ahead of mid-term elections, this may help Trump look tougher vis-a-vis the Kremlin, distancing himself from Putin and, he will hope, allegations of collusion," said Mike van Dulken at Accendo Markets.
"While trade risks between the US and its allies are de-escalating, tensions between the US and China are likely to rise in coming months. We expect market volatility to pick up as the Trump administration presses ahead with tariffs," chipped-in Erin Browne at UBS.
Nevertheless, Browne added, "Investors should not underestimate growth stabilization outside of the US, including the effects of China's monetary and fiscal stimulus. We remain constructive on global equities."
On currency markets, it was the Turkish lira that was faring worse, with the US dollar flying 2.14% higher to trade at a record 5.3918, while against the Russian rouble the Greenback was 0.54% stronger to 65.9630, its best level in a year.
Shares of Russian airline Aeroflot and lender VTB Bank meanwhile fell as much as 6% in the wake of the fresh US sanctions.
The economic data calendar was fairly light on Thursday.
In Ireland, the Central Statistics Office reported a 0.4% rise in harmonised consumer prices during the month of July, which pushed the year-on-year rate of increase from June's 0.7% to a clip of 1.0%.
Over in Greece, ELSTAT reported that registered unemployment continued to trend lower in May, although the number of officially inactive persons remained exceedingly high.
A total of 3.824m Greeks were classed as officialy employed in May, with 924,941 said to be unemployed. Meanwhile, those classed as 'inactive' stood at 3.230m.