Europe midday: Riksbank rate hike sends investors scurrying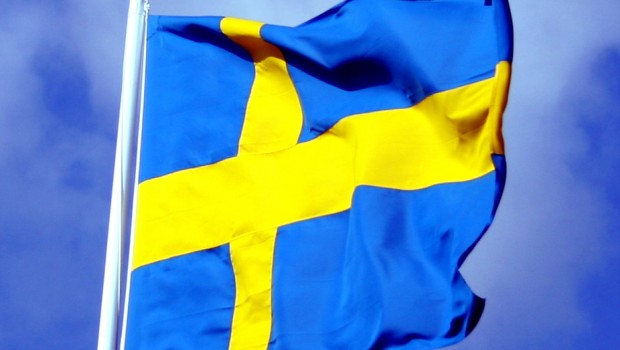 European shares went into reverse at midday as Sweden lifted rates by 100 basis points, sparking nerves over more aggressive interest rate rises in the US and UK.
The pan-European Stoxx 600 was down 0.72% in late morning trade after rising almost 1% in early deals. All major bourses were in the red. Traders are expecting the US central bank to lift rates by 75 basis points for the third time in a row on Wednesday as it looks to stymie soaring inflation.
Sweden's central bank upped interest rates on Tuesday, as it warned that further increases were likely.
The executive board of the Riksbank increased the cost of borrowing by 100 basis points, to 1.75%, after inflation exceeded its last forecast.
"Inflation is too high. It is undermining household's purchasing power and making it difficult for both companies and households to plan their finances. Monetary policy now needs to be tightened further, to bring inflation back to the target," the bank said.
"The forecast for the policy rate is that it will continue to be raised in the coming six months."
The Riksbank joins a growing list of central banks which are putting up interest rates in a bid to curb surging inflation. The Bank of England has upped the cost of borrowing six times since December, to 1.75%, with another 50 basis point rise expected later this week.
"US markets also got off to a cautious start yesterday, coming off their worst week since June, they retested their 2-month lows of last week without breaking below them, before closing higher on the day," said CMC Markets analyst Michael Hewson.
"Yesterday's late rebound in the US looks set to translate into a positive start for European markets later this morning, however whether that can hold is likely to depend on the events of the next few days."
"The last few days has seen the market narrative start to shift quite markedly from optimism over some form of Fed pivot, to increasing concern over a hard landing for the global, as well as the US economy."
In the UK, the Bank of England is expected to decide on another 0.5% rate hike when policymakers meet later this week, although Hargreaves Lansdown analyst Susannah Streeter said speculation was growing that they could "plump for a 0.75% hike given inflation looks set to head back up to double digits".
Bond yields were on the rise on the back of hawkish central bank policy expectations, with bonds up in Germany, the UK and Italy. Catalyst for moves in Europe came from Riksbank's outsized 100-bps rate hike.
In equity news, shares in Swiss biotech supplier Bachem Holding gained after the company signed two new peptide contracts.
Holiday giant TUI rose as it said winter bookings were at 78% of pre-Covid pandemic levels, and that it still expects to swing to a profit this year. British Airways and Iberia parent IAG and budget airlines Wizz and easyJet all flew higher on the news.
Shares in UK media group Future plunged almost 17% after chief executive Zillah Byng-Thorne "informally indicated" that she would like to step down by the end of next year.
Reporting by Frank Prenesti at Sharecast.com