Europe midday: Gig economy stocks slump on fears of EU crackdown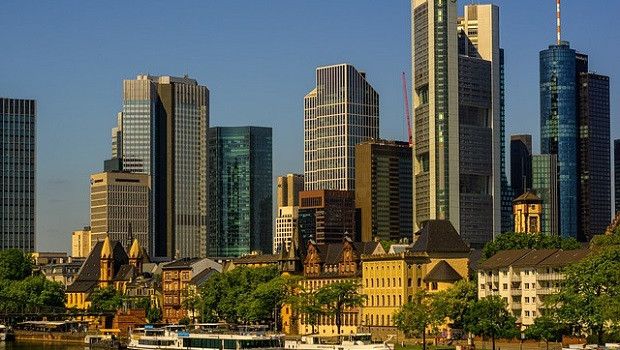 European shares pared early morning gains but were still up at lunchtime on Monday after a bumpy ride last week, while gig economy stocks plunged over fears over a potential EU crackdown on employment practices.
The pan-European Stoxx 600 index was up 0.49% in early deals with all major regional bourses tracking the rise.
Stocks in Asia-Pacific closed lower with investors monitoring a sharp fall in bitcoin prices. Meanwhile, oil prices jumped during early Asia trade, rising more than 2% after declines last week on the back of rising Covid Omicron variant cases and the OPEC+ plan to increase output next month.
Oil prices rose by more than $1 a barrel after Saudi Arabia hiked prices for crude sold to Asia and the US helping major producers BP and Shell.
Fears over Omicron eased slightly after a South African health official over the weekend said the variant caused mild infections, while US infectious disease expert Anthony Fauci told local media "it does not look like there's a great degree of severity" so far.
"US equity index futures are performing another omicron U-turn this morning, limiting the fallout in Asian markets of another fairly gruesome Wall Street session on Friday," said Oanda analyst Jeffrey Halley:
"The driver of the whip-saw return of serve omicron headline tennis comes from South Africa, where an article from the South African Medical Research Council, suggests that omicron symptoms were milder than previous incarnations, with hospitalised patients mostly having comorbidities. Of course, the sample size is small, but markets never let 'the data' these days get in the way of narrative. Omicron variant milder = U-turn = buy everything."
In regional economic news, German factory orders tumbled in October as foreign demand fell, according to figures released on Monday by Destatis.
Factory orders slid 6.9% on the month following a revised 1.8% increase in September, coming in well below expectations for a 0.5% decline. On the year, orders were down 1% in October following a revised 10.3% jump the month before.
Compared to February 2020, a month before Covid-related restrictions kicked in, new orders were 1.7% higher in seasonally- and calendar-adjusted terms.
In equity news, speculation that the European Commission is set to propose stricter labour rules to regulate the gig economy hammered shares in the sector, with Deliveroo bearing the brunt.
Investors fear the business models of these companies might be jeopardized should the EU's executive arm require them to directly employ drivers and riders.
Deliveroo slumped 7.45%, Just Eat Takeaway.com 5.67% and Delivery Hero 5.69%.
UK firm Victrex topped the Stoxx as the Polymer group said profits had improved in the 12 months ended 30 September, leading the group to significantly hike its full-year dividend payout.
French construction materials company Saint-Gobain rose after announcing it was acquiring all shares in US-based GCP Applied Technologies in a deal valued at around $2.3bn.
Synthomer tumbled after a downgrade to 'underweight' at Morgan Stanley, while abrdn was knocked lower by a downgrade to 'underweight' by the same outfit.