Europe midday: Credit Suisse lawsuit slams brakes on share rally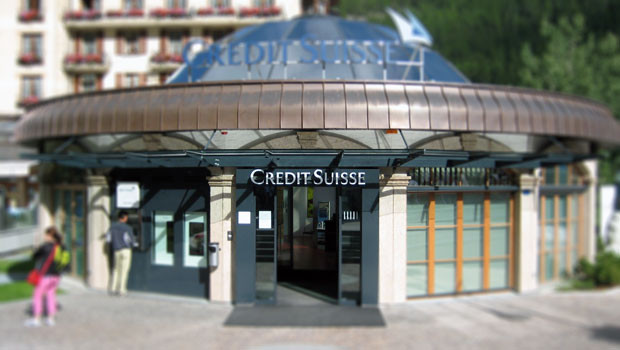 The woes of Credit Suisse slammed the brakes firmly on a rally in European shares on Friday sending markets into the red after early morning gains were driven by an industry-led bail out of San Francisco-based First Republic Bank.
The pan-European Stoxx 600 nosedived despite strong sessions in the US and Asia that saw regional stocks up almost 1% in early deals after a collective of banks injected $30bn to rescue First Republic - caught up in the collapse of Silicon Valley Bank last week.
Shares in Credit Suisse, which have whipsawed all week, were back out of favour when the inevitable US lawsuit appeared overnight. The stock was down 11% in midday trade, having rebounded on Thursday when it said it would utilise a $54bn loan from the Swiss National Bank to shore up its balance sheet.
The suit was filed by the Rosen Law Firm, which specialises in representing individual shareholders, and claims the bank made "materially false and misleading statements" in its 2021 annual report.
Credit Suisse was offered the loan after a share price slump prompted by a disclosure that it had "material weaknesses" in its reporting and controls procedures when it published its delayed 2022 annual report. Shares dived even further when the Saudi National Bank - a key investor - declined to buy more stock in the scandal-ridden lender.
Meanwhile, Bank of America, Citigroup, JPMorgan Chase, Wells Fargo, Goldman Sachs, Morgan Stanley, BNY Mellon, PNC Bank, State Street, Truist and US Bank banded together to help First Republic.
"The actions of America's largest banks reflect their confidence in the country's banking system. Together, we are deploying our financial strength and liquidity into the larger system, where it is needed the most," they said in a joint statement.
"Smaller- and medium-sized banks support their local customers and businesses, create millions of jobs and help uplift communities. America's larger banks stand united with all banks to support our economy and all of those around us."
In a thin day of corporate and economic data there was little else to drive sentiment. Oil stocks rose in line with a rise in crude prices boosting BP and Shell. The flight to gold as a safe haven in times of financial stress boosted precious metals miners, with Anglo American, Glencore, Antofagasta and Rio Tinto all up.
"Oil is rebounding but is on track for its biggest weekly decline of 2023. Saudi Arabia's energy minister met with Russia's deputy prime minister Alexander Novak to discuss the volatility in the oil markets and OPEC+'s commitment to balancing the market, which helped the market," said Interactive Investor head of investment Victoria Scholar.
"The Swiss National Bank's intervention to provide a lifeline to Credit Suisse, which lifted financial markets also helped to buoy oil prices amid a diminished risk of financial contagion and a significant economic impact."
In economic news, annual inflation in the eurozone eased in February but core inflation continued to rise, according to data released on Friday by Eurostat, the European Union's statistical agency.
Inflation nudged down to 8.5% from 8.6% in January, in line with the initial estimate and consensus expectations. Energy inflation eased to 13.7% in February from 18.9% the month before, while food, alcohol and tobacco inflation ticked up to 15% from 14.1%.
Meanwhile, core inflation rose 0.3 percentage points to 5.6%, also in line with the initial estimate and consensus expectations.
In other equity news, BT Group fell when the UK telecoms regulator delayed a finding on a new broadband deal from its Openreach division by two months.
Reporting by Frank Prenesti for Sharecast.com