Europe close: US dollar weakness takes its toll on shares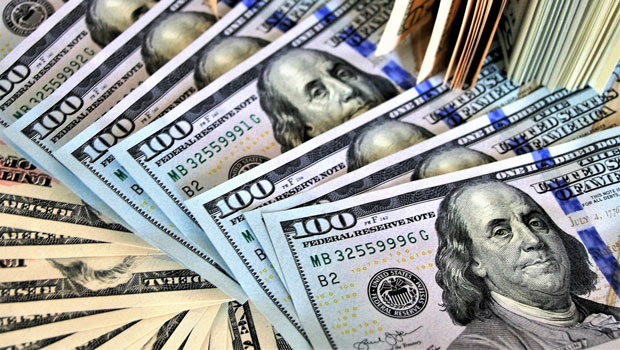 Stocks finished near their session lows as news of changes at the top of the US Department of State percolated through markets, pushing the single currency higher as market participants tried to guess at the potential implications of the move.
Commenting on the downbeat afternoon session for equities, David Madden at CMC Markets UK said: "Stock markets in Europe turned lower around lunchtime, and now they are set to finish firmly in the red. Whatever bullish sentiment existed in the first half of the session has disappeared, and the firmer euro and pound are playing a role too."
As of the closing bell, the benchmark Stoxx 600 was 0.98% or 3.71 points lower to 375.49, alongside a 1.59% fall on Germany's Dax to 12,221.03 while Spain's Ibex 35 erased 0.37% or 35.80 points to 9,691.70.
Nonetheless, Chris Beauchamp at IG was of a different opinion, linking weakness in the US dollar to the in-line US CPI print published at half past noon.
"The recent outbreak of bullishness has taken something of a knock today, and its not hard to find the culprits. US CPI came in bang in line with forecasts, but evidently there were plenty of dollar bulls who had been expecting more, especially from the core figure.
"While this disappointed on the headline number, the three-month annualised change hit its highest level since early 2011. The problem for dollar bulls here however is even this measure promptly turned southwards after this seven years earlier," Beauchamp said.
In any case, news of the change in one of the US administration's most senior posts sent euro/dollar 0.54% higher to 1.2396, even as the governor of the Bank of Ireland, Philip Lane, said the European Central Bank must keep its guard up against the possibility of a sudden appreciation.
As an aside, two days before The Sunday Times had reported that ECB chief Mario Draghi and German central bankers were expected to back Lane's candidacy for the post of chief economist when it came up for renewal in 2019.
News was light on the economic front on the Continent, with releases centred on Southern Europe.
Thus, according to Spain's INE, harmonised consumer prices in the Iberian country advanced by 0.1% month-on-month and 1.2% year-on-year in February, confirming a previous estimate.
In France, INSEE reported a 0.3% or 72,700 person rise in non-farm payrolls for the three months to December.
On the company side of things, ahead of its industry-changing asset swap with local rival EON, RWE posted full-year 2017 after tax profits of €1.9bn, with the company's bottom line boosted by a government refund on past taxes on nuclear fuel.
In parallel, overnight EON projected as many as 5,000 job cuts as part of the same asset swap, alongside between €600m to €800m of synergies y 2022.