Europe close: Travel stocks battered by UK quarantine turmoil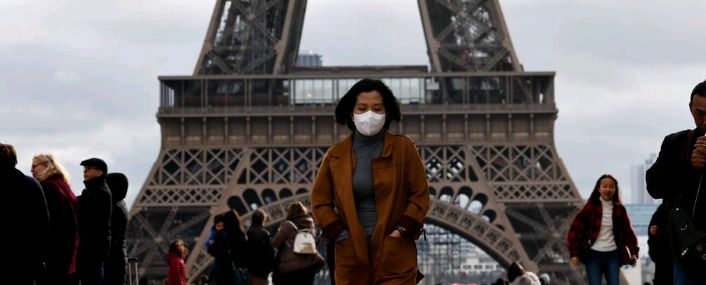 European shares finished the week in the red as Britain's ongoing coronavirus travel quarantine confusion hammered travel shares while disappointing data out of China and deadlocked US stimulus talks also dampened the mood.
Panicked Brits scrambled to return home from France, the Netherlands, Malta and Monaco ahead of Saturday before a 14-day quarantine rule took effect. The pan-European Stoxx 600 index finished the week down 1.2% at 368 with all major Continental bourses in the red.
Worries about a second Covid-19 wave in France also dampened sentiment, as the country put Paris and the major southern port city of Marseille on red alert.
Travel stocks dominated the losers board after the UK government suddenly added the four popular summer holiday destinations to its coronavirus quarantine list, joining Spain, another key location for UK tourists and an economy that depends on foreign visitors.
Data released earlier by China's National Bureau of Statistics showed retail sales fell 1.1% on the year in July, which was an improvement on the 1.8% drop in June but missed expectations of a 0.1% increase. This marked the seven month in a row that sales have fallen.
Meanwhile, industrial output rose 4.8% on the year in July, matching June's expansion rate and coming in below expectations of a 5.1% jump.
CMC Markets analyst Michael Hewson said the latest retail sales and industrial production numbers from China "continue to point to a weak recovery in the region".
"Retail sales growth in China hasn't been the same since the country came out of lockdown at the end of February, though optimism over the July numbers had been increasing given recent positive data from the auto sector in July, as well as reports from the likes of Daimler, and Apple talking of some decent rebounds in their Chinese markets."
He said the decline in retail sales shows the Chinese consumer remains "quite nervous about coming out of hibernation".
Trade issues were still very much in focus, with officials from the US and China due to meet on Saturday for a review of their deal.
Shares in Tui, easyJet, Ryanair, British Airways owner IAG, Air France-KLM, Lufthansa and cruise line giant Carnival were all down sharply. Hotel groups Accor, Whitbread and Intercontinetal were was also off as the fear of fewer guests sent their shares lower.
Craig Erlam, analyst at OANDA said the new came "just as the travel and tourism sector was starting to get back on its feet after being decimated by the pandemic, with countries going into lockdown, borders closing and planes remaining grounded".
"The decision is not going to be welcomed with open arms here in the UK either, with holidaymakers already in France now being subject to costly return journeys, assuming they can do it at all before tomorrow's 4am deadline, or a two week quarantine. The price of travel has naturally soared due to the increased demand, piling further misery on those forced to return."
Joshua Mahony at IG Index said that while many airlines have managed to build a substantial liquidity buffer in a bid to stave off collapse in the event of further travel restrictions, "we are still looking at a sector which will likely emerge with substantially more debt and shares on issuance".
"From a US perspective, we are likely to see the sector come under pressure as we approach the 1 October deadline when $25bn of existing U.S. payroll aid comes to an end."