Europe close: Stocks slump amid spike in volatility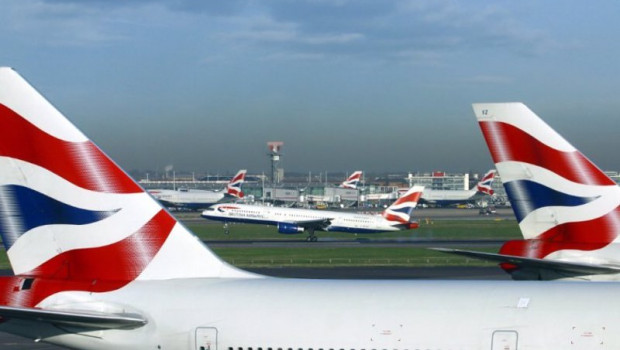 European shares were pummeled at the start of the week, with energy and travel stocks pacing losses as investors fretted about the rising number of Delta variant Covid cases globally.
The pan-European Stoxx 600 index fell 2.3% to 444.29, alongside a 2.62% drop for Germany's DAX to 15,133.20 while France's CAC 40 gave back 2.54% to 6,295.97.
Worth noting, the selling pushed the VStoxx gauge of volatility for the Euro Stoxx 50 jump 31% to 25.48 as investors sought protection from the downdraft in stocks.
"Bull market or not, today's price action is a reminder that things can turn ugly quickly when everyone decides to head for the exit, with weeks of gains wiped out in the space of a couple of sessions," said IG chief market analyst Chris Beauchamp.
"Momentum had been tilting to the downside for some time but the edifice had held relatively well in recent weeks, seemingly-oblivious to the worsening situation in Europe and supported by a good start to earnings season. But the dam has broken today and could signal some more weakness in the sessions to come."
Travel and leisure stocks were in the red after the UK government on Friday it was scrapping a planned relaxation of Covid-19 quarantine rules for travellers from France.
That helped send the Stoxx 600 Travel & Leisure sector index 3.55% lower.
Cruise line company Carnival fell to near the bottom of the pile on the Stoxx 600, down 8%, while airlines easyJet, Wizz Air and British Airways-owner IAG all fell more than 5%.
"The confusion surrounding quarantine and testing rules for international travel is also leading to fresh uncertainty about the prospects for the aviation and tourism industries, which have been struggling through the worst crisis in their history," said Hargreaves Lansdown analyst Susannah Streeter.
"The lack of warning about the need for travellers from France to isolate for 10 days from today, has thrown holiday plans into fresh mass chaos, with hopes of a boost to summer bookings evaporating. Amidst concerns that infection rates could derail the recovery are worries about inflation heating up and the knock on effect of rising interest rates."
Related stocks were also lower, with InterContinental Hotels, Premier Inn owner Whitbread, Accor Hotels, engine maker Rolls-Royce, Cineworld, and Upper Crust owner SSP all weaker.
Oil majors were lower as crude prices fell after OPEC+ agreed to boost output, with Royal Dutch Shell and BP both falling.
Front dated Brent crude oil futures ended the session 7.2% lower at $68.23 a barrel on the ICE.
Sweden's Industrade topped the stocks with a 5% rise as the industrial group reported a strong rise in second quarter core earnings.