Europe close: Stocks slip amid US-China trade worries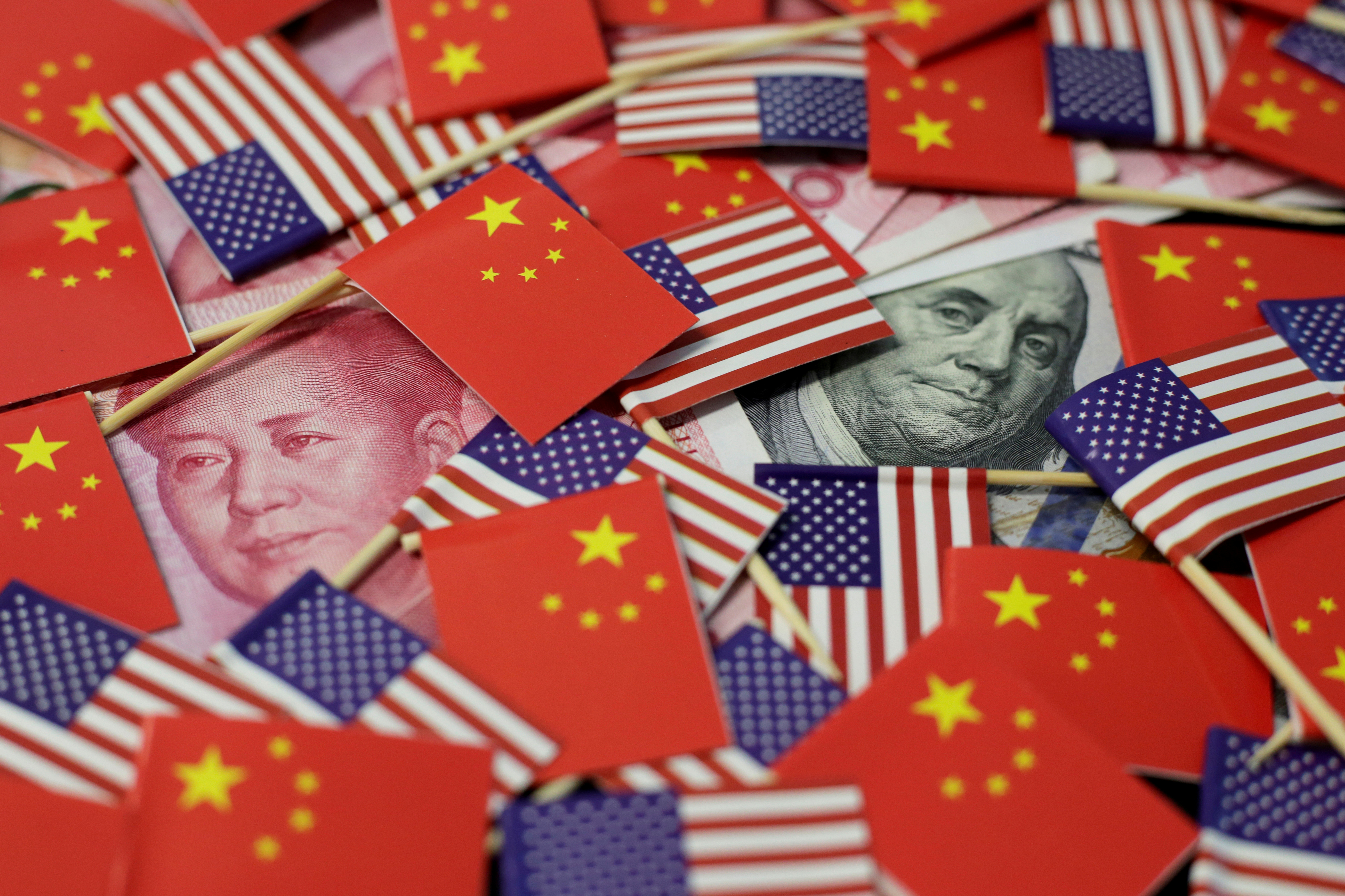 European stocks dipped on Friday, amid investor caution around the latest Sino-US trade developments and after a reading on Eurozone inflation came in above expectations.
By the end of trading, the Stoxx 600 was 0.44% lower at 407.43, as Germany's Dax dipped 0.07% to 13,236.38 and the French CAC 40 slipped 0.13% to 5,905.17. Meanwhile, London's FTSE 100 was down by 0.94% at 7,346.53.
CMC Markets analyst David Madden said: "The mood is cautious as dealers are fearful there could be an unravelling of some of the good work that has been done in relation to the trade discussions. Beijing view the Hong Kong bill as 'sinister' and it has the potential to sour relations.
"That being said, equities haven't lost that much ground in the past two sessions so traders are not that concerned for now. Market volatility is tipped to be low as many US traders will remain on holidays seeing as yesterday was Thanksgiving."
Also dampening sentiment,figures from Eurostat showed that the annual rate of inflation in the single currency bloc accelerated to a 1.0% pace in November following a reading of 0.7% in the month before, beating consensus expectations of 0.9% but nevertheless still remaining well below the European Central Bank's 2.0% target.
IG analyst Joshua Mahoney said: "Perhaps the bigger worry for Christine Lagarde is the core CPI reading, with the effects of energy stripped out to bring a seven-month higher high of 1.3%.
"With monetary policy unable to influence factors such as energy prices, the continued push higher in inflation could cause concern for the ECB, as their ultra-loose monetary policy stance may soon start to come under pressure from internal hawks."
Data from Germany's Federal Statistics Office showed that retail sales dropped at a clip of 1.9% month-on-month in October, missing analysts' expectations for an 0.2% increase.
Analysts from Pantheon Macroeconomics said: "The headline looks grim, but the October fall likely will be followed by a jump in November due to Black Friday sales. This event is a relatively new phenomenon in European markets, and the seasonals are still struggling to cope."
More positively, the seasonally-adjusted rate of unemployment in the bloc fell to 7.5% in October, marking the lowest readings in more than 11 years, down from an upwardly-revised 7.6% in September and 8.0% in October 2018.
Among individual shares, Daimler stock was lower on the back of news that it intends to cut its global work-force by at least 3.3% - or more than 10,000 people - by the end of 2022.
Norwegian bank DNB fell after police began an investigation into its role in transactions between Icelandic fisheries group Samherji and bank accounts in Namibia.
Atlantia shares dropped after the Italian transport minister Danilo Toninelli said he was unsure when a decision would be made over the withdrawal of the company's motorway concession, following the deadly collapse of one of its bridges last year.
Polish videogame developer CD Projekt Red fell amid concerns that the next installment in Valve's Half Life series could impact the commercial performance of its Cyberpunk 2077 game, as the two keenly awaited titles are scheduled for release just a month apart from each other.
Finally, German energy provider Eon climbed following news it is planning a £500m break-up of Britain's Npower.