Europe close: Stocks rally on 'dovish' BoE, German business confidence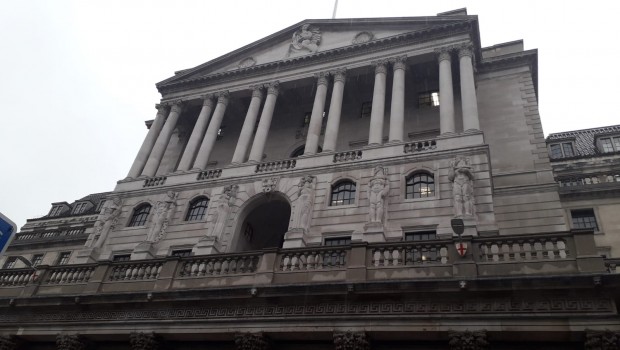 European shares rallied on Thursday as investors focused on a 'dovish' outcome to the Bank of England's policy meeting.
Indeed, the Monetary Policy Committee warned against a "premature tightening" of monetary policy.
"Markets throughout Europe and the US are enjoying one of the more memorable days in a week that has largely been dominated by indecision and uncertainty," said IG senior market analyst Josh Mahony.
"The Bank of England has been one of the main determinants of that positive outlook, with the MPC allaying fears that the recent hawkish shift from the Fed is the first in a wave of many such moves."
The pan-European Stoxx 600 index was up 0.87% at 457.04 with France's CAC 40 outperforming, rising 1.22% to 6,631.15.
Britain's FTSE 100 added 0.51% to 7,109.97 alongside after the Bank of England held interest rates at the historic low of 0.1% despite concerns that inflation could surge in the wake of the pandemic.
German's DAX was up 0.86% to 15,589.23, as business confidence data showed more optimism.
The IFO business climate index rose to 104 in June, up from 102.9 in May, ahead of the 103.6 increase forecast.
The US Federal Reserve's annual bank stress test results were scheduled for release after the bell on Thursday.
In equity news, shares in Swiss laboratory instrument maker Tecan Group topped the Stoxx, up 11.6%, after agreeing to buy US medical devices and life sciences instruments group Paramit Corp of the US for $1bn.
Distribution specialist Bunzl rose after the company said said first-half revenue is expected to increase by around 1% at actual exchange rates and 6% - 7% at constant rates as a recovery in its base business, including the food service and retail sectors, was largely offset by an anticipated fall in Covid-related orders.