Europe close: Stocks hold onto small gains despite US CPI data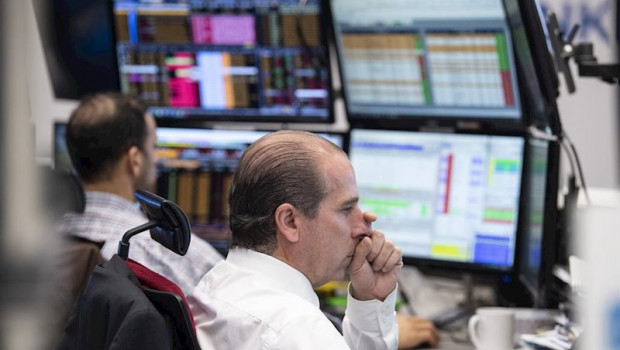 Positive corporate earnings helped keep a bid in European stocks even as investors' worries over rising inflation in the US materialised in the form of a much higher than expected inflation print for April.
The day before stocks had been pummeled precisely due to those concerns.
"Today's resilience is all the more surprising given that this afternoon's US CPI data came out much hotter than expected, at 4.2%, sending 10-year yields higher across the board," Michael Hewson, CMC Markets UK's chief market analyst mused out loud.
The pan-European Stoxx 600 index finished up 0.30% to 437.93, alongside a 0.20% gain for the German Dax to 15,150.22, while Spain's Ibex 35 edged higher by 0.23% to 9,007.70.
Euro/dollar fell sharply alongside, possibly helping to cushion the hit to equities from that bit of US data.
In parallel, the yield on the benchmark 10-year German bund ended up four basis points to -0.12% - a two-year high.
Commenting on Wednesday's US CPI print, Mickey Levy at Berenberg Capital Markets said: "If [aggregate demand] remains strong after the economy reopens, as we project, based on the unprecedented monetary and fiscal stimulus, inflation pressures will mount as costs of production will continue to rise and businesses will have flexibility to raise product prices.
"The Fed's ability to manage inflationary expectations will be tested."
For his part, Pantheon Macroeconomics's Ian Shepherdson told clients higher consumer price inflation in the US would likely see the Federal Reserve taper its bond buying towards the end of 2021 and start raising interest rates in the second half of 2022.
In equity news, shares in UDG Healthcare soared 21% after the company said it had agreed to be bought by private equity firm Clayton, Dubilier & Rice in a £2.6bn deal, as it reported a "strong" first half.
German lender Commerzbank jumped 7.7% after it beat expectations for first-quarter profit and raised its revenue outlook.
Diageo was also a high riser as the drinks maker said it has restarted its £4.5bn plan to return capital to shareholders after business continued to recover in the second half of its financial year.
Spirax-Sarco Engineering rallied after it said margins in the four months to 30 April were higher than expected after a rise in sales.
Compass on the other hand slipped even after the UK catering group said it expected a gradual recovery in third-quarter margins after interim profits and revenue slumped due to the coronavirus pandemic.