Europe close: Stocks finish sharply lower amid losses for insurance and auto firms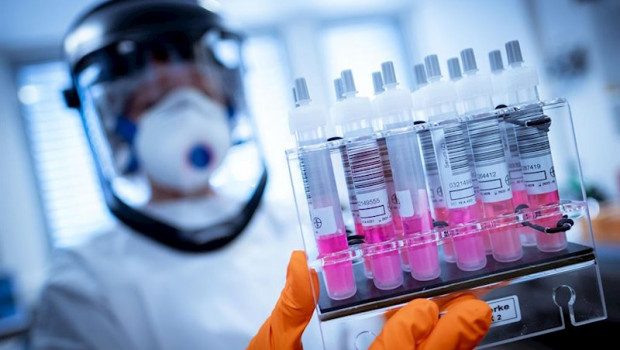 Stocks finished deep in the red amid media coverage of warnings from multiple hedge fund bosses over preceding days who said that stocks around the world were overextended and ripe for a correction.
Among those investors was America's Stanley Druckenmiller, who on Tuesday told the Economic Club of New York that borrowing by the US government would soon crowd out the private sector and overwhelm purchases by the country's central bank.
According to Druckenmiller, he had never seen such a poor risk-reward profile in stocks.
IG's Josh Mahony was in a similar mindset, telling clients on Thursday morning: "With earnings season now mostly finished, but worse to come, equities look vulnerable to a pullback, building on the losses of the past two sessions."
By the end of trading, the benchmark Stoxx 600 had falled 2.17% to 326.71, alongside a 1.95% drop for the German Dax to 10,337.02, while the FTSE MIbtel was off by 1.84% at 16,867.76.
To take note of, in the background, the World Health Organisation's emergencies chief, Michael Ryan, reportedly said there was a risk that the novel coronavirus might never go away, becoming endemic, like HIV.
Shares of insurers and auto and parts companies were pacing losses on the Stoxx 600 with their respective sector indices falling by 2.52% and 2.83%, respectively.
Front month Brent crude oil futures on the other hand were on the up, adding 5.75% to $30.87 a barrel on the ICE.
There was little fresh economic data for investors to parse.
In Germany and Spain, government figures confirmed a sharp slowdown in consumer price inflation, with statisticians in both countries warning that the pandemic had forced them to estimate part of the data, although economists said the assumptions made were reasonable.
The year-on-year rate of harmonised consumer price inflation in Germany was confirmed at 0.8% for April, down from 1.3% in March, while in Spain it was revised to -0.7%, versus 0.1% in the month before and a preliminary estimate of -0.6%.