Europe close: Stocks end on mixed note after bruising week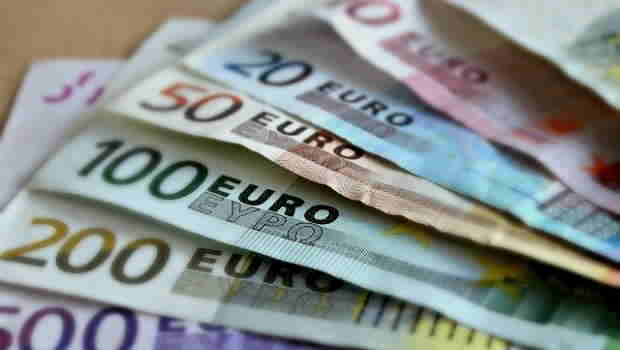 European stocks gave back some of their early gains on Friday to finish on a mixed note after a bruising week of selling following rate rises in the US, UK and Switzerland in response to inflationary worries.
The pan-European Stoxx 600 was up 0.09% at 403.25, alongside a 0.67% gain for Germany's Dax to 13,126.26 while the French Cac-40 drifted 0.06% to 5,882.65.
In the background, euro/dollar surrendered some of the previous session's gains, dropping 0.75% to 1.0470, although the yield on the benchmark 10-year Italian sovereign bond was 18 basis points lower to 3.58%.
Brent crude oil futures retreated 4.77% to end at $114.10 a barrel on the ICE.
Investors fear an economic slowdown as inflation and starts to curb consumer spending on top of the drag from higher rates.
''There is unlikely to be sustained relief from the sinking feeling that has hit financial markets this week, as worries rise that countries around the world won't avoid falling into the economic pit of recession," said Hargreaves Lansdown analyst Susannah Streeter.
"After the initial boost of optimism that the Federal Reserve was going to get a handle on inflation with the 0.75% rate rise, the mood soured on Wall Street as concerns mounted that the price spiral was going to be an even harder nut to crack, without fresh aggressive hikes."
"A flurry of rate rises around the world in Taiwan, Switzerland, Hungary and the UK prompted fresh uneasy sentiment, particularly the warning from the Bank of England that inflation is set to soar to 11% this autumn."
Eurozone inflation rose at a record pace of 8.1% in May, in line with a preliminary estimate, versus 7.4% in April, the European Union's statistics agency Eurostat said on Friday.
Inflation excluding food and energy costs raced to 4.4% from 3.9%. A 39% rise in energy costs was the main driver, with unprocessed food prices up 9% and non-energy industrial goods prices 4.2%. The price of services, where wages are a key cost, rose by 3.5%.
In equity news, UK retail giant Tesco edged up even after it said it was seeing early indications of changing customer behaviour due to surging inflationary pressures.
Miners were lower too as commodity prices eased.
Specialist publisher Future gained 5% as it said it was on track to meet full-year expectations after making an encouraging start to the second half.