Europe close: Stocks, commodities and the euro all drop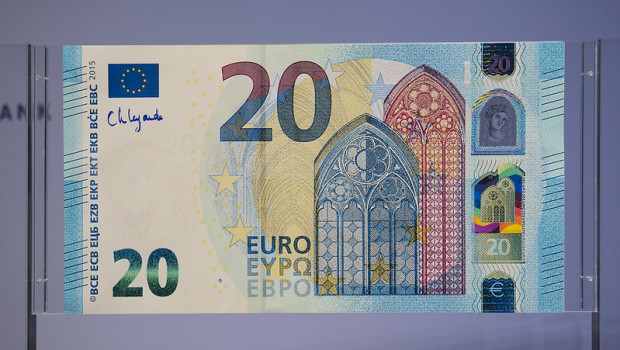 European stocks fell back on Friday following recent tightening moves by central banks around the world, with a sharp drop in shares of Credit Suisse grabbing the headlines.
Geopolitical tensions and a batch of weak survey readings for the euro area did little to alleviate investors' sour mood.
"Financial markets are throwing in the towel, now fully convinced the Fed will do whatever it takes to curb inflation, including bringing on a recession," said Bob Schwartz, senior economist at Capital Economics.
The pan-European Stoxx 600 index was down by 2.34% to 390.40, while Germany's DAX was 1.97% lower to 12,284.19, alongside a 3.36% fall for Milan's FTSE Mib to 21,066.55.
Euro/dollar was again moving sharply lower, trading down by 1.51% to 0.9687, while the yield on the benchmark 10-year Italian government bond rose by 17 basis points to 4.354%.
Brent crude oil futures were also knocked down, dropping 4.76% to $86.15 a barrel on the ICE.
For his part, in a research note sent to clients, BoA Securities's Michael Hartnett predicted further losses for the US S&P 500 amid rising bond yields globally, due to their depressing effect on equity valuations.
"Bond losses in '22 greatest since 1949 (Marshall Plan), 1931 (Credit-Anstalt), 1920 (Treaty of Versailles)," he pointed out to investors.
"Bond crash threatens liquidation of world's most crowded trades [...] long US$, long US tech, long PE.
"Fed funds, Treasury yields, US unemployment rate all heading into 4-5% range next 4-5 months/quarters; trigger for "peak Fed", "peak yield", "peak US$ dollar" contrarian buy EM, small cap, junk, semis, homebuilders, commodities will be negative payrolls..."recession = buy cyclicals"."
As an aside, Capital Economics's Schwartz pointed out how "plummeting" stock and bond prices had "vaporised" a big chunk, $6.1trn to be more exact, of US households' net worth during the second quarter - a record figure.
On the data front, the S&P Global's eurozone manufacturing Purchasing Managers' Index for September printed at 48.5, down from August's 49.6 (consensus: 49.0).
A separate PMI for services meanwhile slipped from 49.8 to 48.9 (consensus: 49.1).
In corporate news, Credit Suisse shares tumbled by over 12% following a Reuters report that the bank was looking to raise fresh cash.