Europe close: Shares weaker amid investor concern over Fed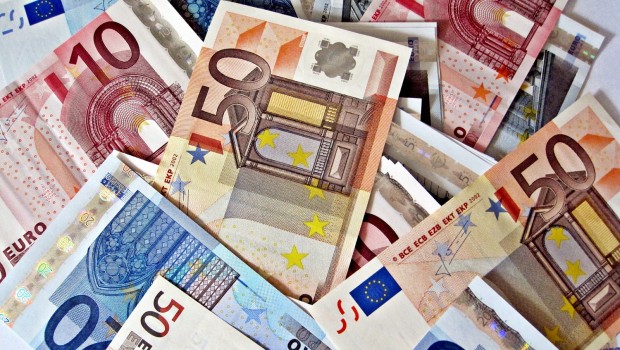 European shares closed weaker on Friday, as investors continued to fret over the US Federal Reserve's move towards a hawkish tone on asset purchases.
The pan-European Stoxx 600 was down 1.64% at 451.8, with regional bourses also below the waterline.
"It's been a disappointing end to the week for stock markets in Europe, with the after effects from Wednesday's Fed decision still reverberating, wiping out any prospect of gains in a week that saw new record highs for both the DAX and Stoxx 600," said CMC Markets chief market analyst Michael Hewson.
"In what can only be described as choppy trading conditions, sentiment was given an additional knock this afternoon on the back of comments from St Louis Fed President James Bullard who said he was leaning towards a US rate rise in 2022, much sooner than Wednesday's changed "dots" of two by the end of 2023.
"While Bullard may be not a voting member this year, he is a voting member next year, and as such his vote will count, further muddying the timeline for markets as to when the Fed will move in response to inflation concerns."
That gave the dollar an "additional shove higher", Hewson said, as well as cutting the ground out from industrial metals, though oil prices remained fairly resilient.
In the UK, official data revealed an unexpected 1.4% fall in May retail sales against forecasts of a 1.5% to 1.6% rise as restaurants reopened and people shifted some of their spending from food stores, although they remained above pre-pandemic levels.
Over in Germany, the May producer price index (PPI) rose 1.5% against April outstripping the 0.7% consensus forecast. On an annual basis, the PPI was 7.2% against a projection of 6.4%.
In equity news, shares in car dealership Inchcape rose 3.08% as the company said full-year pre-tax profit is set to be "significantly ahead" of market consensus of £216m after a better-than-expected performance in the first half.
Irish food company Kerry Group added 0.38% in Dublin, after agreeing to sell its consumer foods' meats and meals business in the UK and Ireland to Pilgrim's Pride for €819m.
Tesco shares fell 4.07% after the UK supermarket giant revealed a slowdown in first-quarter sales as coronavirus pandemic restrictions were lifted and people started to eat out more.