Europe close: Markets finish Friday higher as investors remain hopeful on trade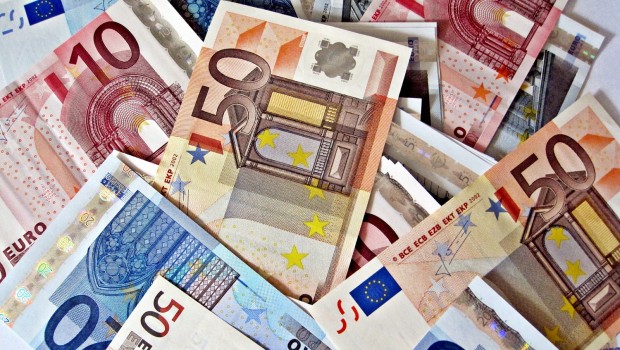 European stocks were mixed at lunchtime on Friday, reversing early gains as another spate of optimism for an initial US-China trade deal was muddied by corporate news.
The pan-European Stoxx 600 was up 0.26% at 405.46, while Germany's DAX was 0.47% higher at 13,241.75 and the CAC 40 in Paris grew 0.65% to 5,939.27.
Back in London, the FTSE 100 was up 0.14% at 7,302.94 and the FTSE 250 was 0.85% firmer at 20,404.40.
Hopes for an imminent Sino-US trade deal were sparked by White House economic advisor Larry Kudlow, who said that negotiations between the two superpowers were "down to the short strokes".
"Larry Kudlow is the latest US official to express optimism over a deal, although issues clearly exist around tariffs and Chinese purchases, not to mention when and where any deal will be signed," said Oanda analyst Craig Erlam.
"A signing ceremony this year looks difficult at this stage but investors are being swept up by the positive words regardless."
Among individual stocks, Skandinaviska Enskilda Banken tumbled 12.31% amid concerns that the Swedish bank could become embroiled in a money laundering scandal.
Shares in Swedish medical equipment provider Elekta also registered a sharp fall, sliding 11.4% after it warned on profits and said earnings had been hampered by delays to installation starts and currency translation effects.
Fish farmers SalMar and Mowi were in the red, by 6.53% and 1.09% respectively, after being issued with subpoenas by the antitrust division of the US Department of Justice as part of its investigation into alleged price-fixing of Atlantic salmon.
Chipmakers STMicroelectronics and ASML climbed 1.29% and 2.09% respectively, after California-based contemporary Applied Materials forecast a strong first quarter ahead of the rollout of 5G.
Danish IT solutions provider Simcorp was ahead 3.01%, after it reported strong revenue and earnings growth for the first nine months of the year.
Spanish telecoms operator Cellnex finished the day 4.35% firmer after it raised its full-year earnings guidance.