Europe close: Investors fret over China; Travel stocks up on US flight hopes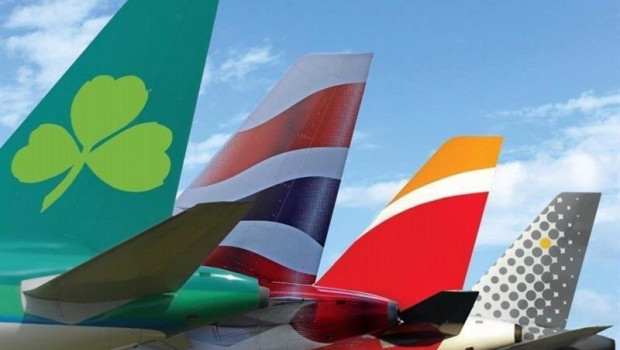 European stocks closed sharply lower on Monday as fears over the stability of China's property sector and rising energy prices spooked investors, although travel shares outperformed on hopes on a resumption of travel to the US from the UK and EU.
The pan-European Stoxx 600 index closed 1.65% lower. German shares slumped 2.22% after data showed a bigger-than-expected jump in producer prices last month. The benchmark DAX began trading on Monday with an increase in the number of constituents to 40 from 30.
Britain's FTSE 100 pared losses to close down 0.8% as travel stocks rallied on the US travel resumption reports.
Investors were fretting over the ability of property developer China Evergrande to make two interest payments this week. Shares in the company plunged 10% in Hong Kong overnight, while trading was suspended in smaller rival Sinic after the stock plunged 87%.
They were also eyeing the US Federal Reserve's policy meeting on Tuesday and Wednesday, where the central bank is expected to lay the groundwork for a tapering of its stimulus programme. In the UK, the Bank of England holds its own policy meeting later in the week.
AJ Bell investment director Russ Mould said the Evergrande issue was "particularly bad news for miners".
"Any downturn in China would have significant implications for commodities demand given its status as the world's largest consumer of many minerals and metals. The situation also has uncomfortable echoes of 2015 when fears about Chinese debt prompted a big and broad-based market correction," he said.
"There are a couple of things that investors now see as inevitable. The first is that prices will keep on rising at least in the short term. The second is that a taper is going to come. Despite all the talk and all the signposts, the reality requires a steady hand."
In equity news, shares in life insurer Prudential fell 8% after the company announced plans to raise £2bn via a share offering.
Other banks were also hard hit, with Standard Chartered, Deutsche Bank, Credit Suisse and Commerzbank all sharply lower. Miners including Anglo American, Glencore, Rio Tinto and BHP also fell as iron ore prices slid further below $100 a ton, with prices now down over 60% from recent peaks.
French IT services group Sopra Steria was down 6% on reports it would be interested in a merger with its larger competitor Atos.
On the positive side, AstraZeneca gained after the pharmaceuticals company said a new breast cancer drug reduces the risk of disease progression or death.
Airlines and associated sectors soared on reports the Biden administration would allow fully vaccinated passengers to travel to the US from the EU and UK from November.
The news boosted shares in British Airways owner IAG, which soared almost 11% to top the Stoxx. They were also given a lift after chief executive Luis Gallego said the company is not planning to raise billions of euros from shareholders to get the company through the extended Covid-19 crisis.
"We do not see the necessity to do a rights issue and are not considering it," Gallego said, adding the company was talking through "different options" with banks.
Lufthansa rose after saying it expects to raise €2.14bn to pay back part of a state bailout the airline received during the coronavirus crisis. Budget carrier easyJet rose in line with sentiment. Operators Aeroports de Paris and Flughafen Zuerich gained, while aircraft engine maker Rolls-Royce was in favour.