Europe close: 'Dovish' ECB buoys investor sentiment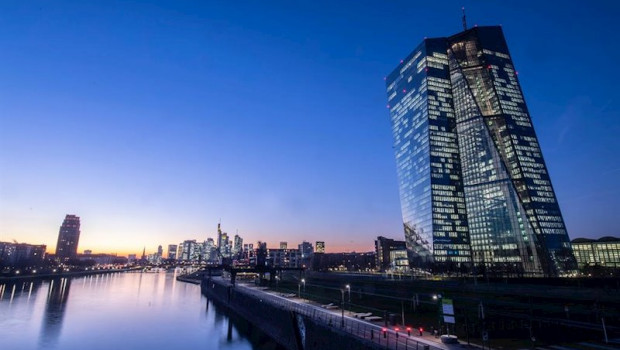 European shares finished higher yet again, driven by strong corporate earnings and optimism over economic recovery from the Covid pandemic and after the European Central Bank maintained a 'dovish' stance on policy at its latest policy meeting.
"It hasn't been much of a day for two-way market movement, with the buyers firmly in charge for a third consecutive session," said IG chief market analyst Chris Beauchamp.
"The ECB duly delivered a dovish view, vowing to press on with negative rates in a bid to get inflation moving towards its modest 2% target, providing a support for European indices that show no sign of weakening despite two days of strong gains already this week."
The pan-European Stoxx 600 index added 0.56% to 456.53 with the German Dax up 0.6% to 15,514.54 alongside while Spain's Ibex 35 0.64% higher to 8,621.8.
In a fillip for investor sentiment, the European Central Bank announced that it would keep interest rates lower for longer, as expected.
Travel stocks were also on the rise on hopes of holiday markets opening up for the rest of the summer. British Airways owner IAG, budget carriers Ryanair and EasyJet and cruise line operator Carnival all gained throughout most of the session, although the latter two ended lower.
Shares in Swiss drug maker Roche fell as the company said profit for the first half of the year decreased though sales grew, driven by its diagnostics division.
Consumer goods giant Unilever shares were 5.9% lower after it cut its full-year operating margin forecast due to surging commodity costs.
France's Publicis added 0.26% after forecasting that its financials would make a full return to pre-pandemic levels this year.
Italy's Monte dei Paschi jumped 3.6% after the lender and its former top investor reached a preliminary accord to settle their legal disputes.