Europe close: Banks drag on major indices again, Deutsche Bank and UBS in focus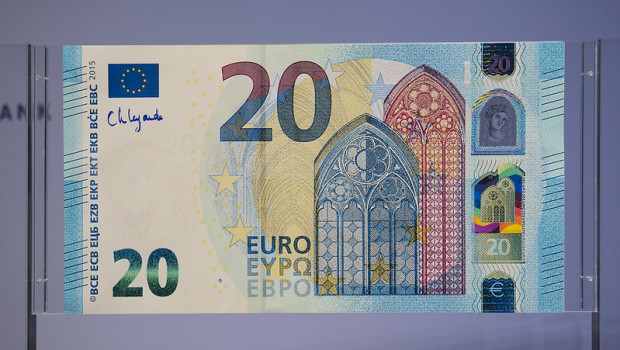 European shares slumped on Friday amid sharp selling in the banking space centred on Deutsche Bank.
"Stocks are down heavily today, especially in Europe, as everyone's struggler-of-choice Deutsche Bank sees its stock fall sharply," said IG chief market analyst Chris Beauchamp.
"This renewed bout of selling shows that the takeover of Credit Suisse hasn't put a lid on the crisis, and investors will go into the weekend hoping for some more calming words from authorities."
The pan-European Stoxx 600 was down 1.37% at 440.11, with all major regional bourses all lower, including a 1.98% drop for Spain's Ibex 35 to 8,792.50 and a 2.23% decline on Italy's FTSE Mib to 25,892.18
Deutsche Bank fell 3.5%, after at one point during the session having plummeted by 13%. That was less than the 3.78% drop for the Stoxx 600 bank sector gauge.
Analysts at Autonomous Research and Citi said they didn't see any fundamental reason for the selling in the German lender's shares with the latter labelling it "irrational".
Credit Suisse and UBS were also in focus after a Bloomberg News report that the two banks were under scrutiny in a probe by the US Department of Justice into whether financial professionals helped Russian oligarchs evade sanctions.
Shares of UBS lost 3.55% recovering from a 8.3% decline.
Investors were also digesting comments from US Treasury Secretary, Janet Yellen, who said overnight that she was prepared to take further action to ensure that bank deposits stayed safe amid the turmoil in the banking system.
The day before she said there would be no blanket guarantees.
In the UK, Bank of England governor Andrew Bailey said interest rates would continue to rise if firms hiked prices, a day after the central bank raised tightened monetary policy for the eleventh time since December 2021.
Economic growth in the eurozone continued to gather pace in March, according to a survey released on Friday, underpinned by the service sector as manufacturing stagnated.
S&P Global's flash eurozone composite purchasing managers' index - which measures activity in both the manufacturing and services sectors - rose to 54.1 from 52.0 in February. This marked a 10-month high and was well above consensus expectations of 51.9.
A reading above 50.0 indicates expansion, while a reading below signals contraction.
In other equity news, travel giant TUI slipped after launching a €1.8bn capital raise to repay German state aid it received at the start of the Covid pandemic.
Shares in Smiths Group dipped even after the British industrial technology company upgraded annual forecasts after first-half profit climbed 27% boosted by strong demand for its products from customers in the oil, gas, airports, ports and defence sectors.