Euroe close: Stocks recover from early sharp selling, bond yields and euro drop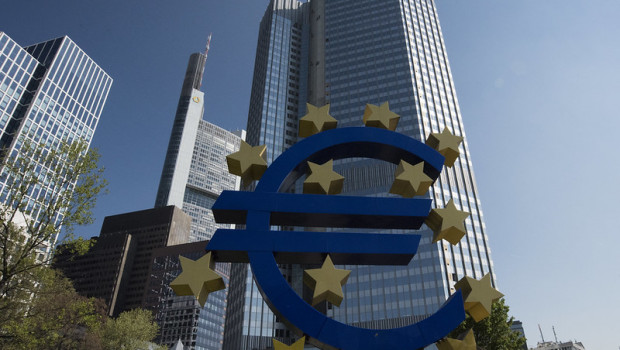 Having started the session sharply lower, most European stock markets finished the first session of 2022 on the front foot, despite ongoing concerns around the outlook for economic activity as central banks tighten policy - but some analysts were cautious.
"There is a growing unease about the summer, especially with a potentially very gloomy Q2 earnings season nearly upon us," said IG chief market analyst Chris Beauchamp.
"It really does look like we have another big leg lower before this bear market is done."
Europe's pan-regional Stoxx 600 index was little changed at down by 0.02% to 407.13m, but aside from London's commodity-heavy FTSE 100 all major bourses ended a tad higher, albeit after a bruising first six months of the year.
Selling in the single currency on the other hand did carry over into the third quarter.
Euro/dollar was off by 0.84% to 1.0396 and less than half a euro cent multi-year technical support at around 1.035.
There was also a fair bit of volatility in euro area government debt markets with the yield on the benchmark 10-year Italian government bond ending the day off it lows, but down by 20 basis points at 3.1%.
Feeding interest rate rise concerns, according to Eurostat, inflation in the eurozone bloc rose to 8.6% in June from 8.1% for May, with energy the biggest upward contributor, at 41.9% year-on-year, up from 39.1% in May.
This was followed by food, alcohol & tobacco, at 8.9% versus 7.5% in May, non-energy industrial goods, at 4.3% versus 4.2% and services, at 3.4% compared with 3.5%. Analysts had been expecting headline inflation to come in at 8.4%.
Shares in Asia-Pacific were lower overnight with Japan's Nikkei 225 leading losses in the region, after the Bank of Japan's quarterly business sentiment survey posted a sharp decline in the April-June period.
However, China's manufacturing activity expanded at its sharpest rate for 13 months in June, boosted by resurgent output after the easing of Covid-19 lockdown measures.
"There are concerns that, just like in the seventies era, demand and inflation won't fall back easily, and that the Federal Reserve and other central banks will have to step on the accelerator of interest rate hikes to bring red hot prices under control. The risk is that could see economies slam into a brick wall of recession, with ripple effects around the world," said Hargreaves Lansdown analyst Susannah Streeter.
In equity news, shares in FDJ fell 5% after Citigroup downgraded the French lottery company's stock from to 'sell' from 'buy'.
Heading the other way were shares of Swedish real estate company SBB, which gained more than 10% after publishing a 2021 cash flow statement.