Asia reports: Markets fall after dollar weakens, Li Auto disappoints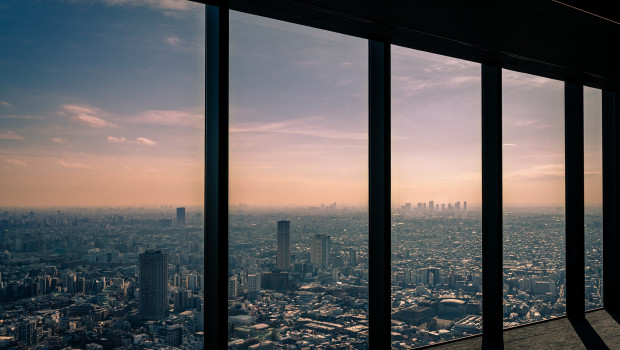 Sharemarkets were lower at the close in Asia on Thursday, as investors monitored a weaker dollar, with Chinese electric vehicle producer Li Auto disappointing on its debut day.
In Japan, the Nikkei 225 was down 0.2% at 28,105.02, as the yen remained stable against the dollar at JPY 110.43.
Of the major components on the benchmark index, robotics specialist Fanuc was down 0.56%, Uniqlo owner Fast Retailing lost 0.28%, and technology giant SoftBank Group was off 0.85%.
The broader Topix index was 0.03% weaker by the close of trading in Tokyo, settling at 1,953.55.
On the mainland, the Shanghai Composite was off 0.22% at 3,524.74, and the smaller, technology-centric Shenzhen Composite was 0.35% lower at 2,478.34.
South Korea's Kospi slipped 0.38% at 3,208.38, while the Hang Seng Index in Hong Kong was down 0.53% at 26,517.82.
Electric car maker Li Auto had a disappointing first day on the special administrative region's bourse, falling back as much as 1.8% from its initial offering price before closing 0.85% weaker.
The blue-chip technology stocks were well lower in Seoul, with Samsung Electronics down 3.53% and SK Hynix sliding 4.74%.
"US stocks climbed to record highs after the price data increased at a more moderate pace in July, diminishing the concerns surrounding earlier-than-expected pullback of the stimulus," said Sucden Financial research analyst Daria Efanova.
"The focus now shifts to the Fed to discuss the prospects of tapering the bond purchases given the softer price gain."
Efanova noted that the dollar sold off in the second half of the day, while the yield on the 10-year US Treasury note softened to 1.354%.
"Stocks in Asia continue to retreat as the number of Covid-19 cases in the region's biggest economies continues to beat record highs."
Oil prices were higher as the region went to bed, with Brent crude last up 0.42% at $71.74 per barrel, and West Texas Intermediate losing 0.29% to $69.45.
In Australia, the S&P/ASX 200 was the region's odd one out, managing gains of 0.05% to 7,588.20, while across the Tasman Sea, New Zealand's S&P/NZX 50 fell back 0.52% to 12,681.81.
The down under dollars were weaker against the greenback, having rallied on the US currency earlier after Thursday's inflation data was released stateside.
Australia's dollar was last off 0.19% at AUD 1.3588, as the Kiwi retreated 0.15% to NZD 1.4221.