Asia report: Tech shares surge as China inflation comes in weak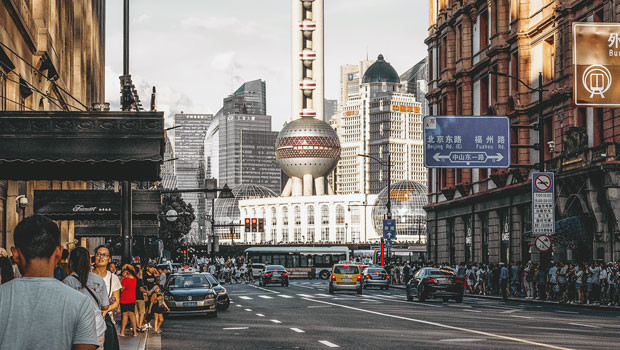 Equity markets in the Asia-Pacific region closed in positive territory on Wednesday, as investors digested lower-than-expected inflation data out of China, as well as hawkish-but-reassuring comments from US Federal Reserve chair Jerome Powell overnight.
In Japan, the Nikkei 225 was up 1.92% at 28,765.66, as the yen weakened 0.11% against the dollar to last trade at JPY 115.43.
It was a positive session for the benchmark's major components, with automation specialist Fanuc up 1.34%, fashion firm Fast Retailing advancing 1.75%, and technology conglomerate SoftBank Group jumping 6.03% as tech plays rose in general.
The broader Topix index advanced 1.64% by the end of trading in Tokyo, closing at 2,019.36.
On the mainland, the Shanghai Composite added 0.84% to 3,597.43, and the smaller, technology-heavy Shenzhen Composite gained 1.42% to 2,475.82.
Fresh data out of Beijing showed China's consumer price index (CPI) rising 1.5% year-on-year in December - down from the 2.3% growth recorded in November, and falling short of the 1.8% rise in consumer prices picked by analysts in a Reuters poll.
"We had expected a sizable drop in headline inflation for December, given the outlook for domestic food prices," said Pantheon Macroeconomics chief China economist Craig Botham.
"The recent surge in inflation has been chiefly a food and energy story, with the former driven by an early start to the seasonal upswing in vegetable prices."
Factory prices, meanwhile, were 10.3% higher than a year ago in December, which was similarly down from November's 12.9% rise and lower than Reuters-polled expectations for inflation of 11.1% there.
"[A] softer Chinese producer price index (PPI) is a positive sign, suggesting falling cost pressures for Chinese firms at a time of slower growth which has prompted government efforts to reduce costs in the form of taxes and fees," Craig Botham added.
"Alongside the CPI, the larger decline in PPI inflation also shrinks the 'PPI-CPI gap', which acts as a proxy of profitability and should ultimately influence investment.
"Globally, falling producer inflation in China should feed through to falling export price inflation, taking the edge off the recent inflationary surge."
South Korea's Kospi was up 1.54% at 2,972.48, while the Hang Seng Index in Hong Kong jumped 2.79% to 24,402.17.
Technology shares rocketed in the special administrative region, with Alibaba up 5.89%, JD.com soaring 11.05%, Meituan 9.33% firmer, and Tencent ahead 4.52%.
The sector was muted in Seoul, however, with Samsung Electronics closing flat, while SK Hynix was ahead 0.39%.
Interest rate rises remained at the forefront of minds on Wednesday, after US Fed chair Jerome Powell said overnight that rate hikes, as well as cuts to the balance sheet and tapering monthly asset purchases would all soon likely be necessary.
Powell, speaking at a Senate Committee confirmation hearing for his second term in the post, described a healthy US economy that was in need of tighter monetary policy.
Despite the hawkish tone, the comments were also seen as reassuring to markets, as Powell indicated that any tightening would follow the Fed's current implied timeline.
"If things develop as expected, we'll be normalising policy, meaning we're going to end our asset purchases in March, meaning we'll be raising rates over the course of the year," Powell told members of the Senate Committee on Banking, Housing and Urban Affairs.
"At some point perhaps later this year we will start to allow the balance sheet to run off, and that's just the road to normalising policy."
Oil prices were higher at the end of the Asian day, with Brent crude last up 0.32% at $83.99 per barrel, and West Texas Intermediate losing 0.47% to $81.60.
In Australia, the S&P/ASX 200 managed gains of 0.66% to 7,482.90, with gold miners the big winners of the day on Sydney's bourse after a jump in prices for the yellow metal on Tuesday.
Evolution Mining added 2.85%, Kingsgate Consolidated leapt 11.52%, and Newcrest Mining was 2.32% firmer by the end of the day.
Across the Tasman Sea, New Zealand's S&P/NZX 50 was the region's odd one out, slipping 0.21% to end the day at 12,804.48.
Tourism software company Serko dragged the main board lower again, falling 5% to reach a new 10-month low, with tourist vehicle operator THL not far behind with losses of 4%.
Local reports have suggested the country's lucrative tourism sector has suffered a near-vertical plunge in demand this week, as domestic travellers return to work after the summer break, and with New Zealand's previously-planned reopening of its international borders delayed indefinitely due to the global spread of the Omicron variant of Covid-19.
The down under dollars were both weaker against the greenback, with the Aussie last off 0.04% at AUD 1.3874, and the Kiwi retreating 0.06% to NZD 1.4744.