Asia report: Tech leads losses as global rout continues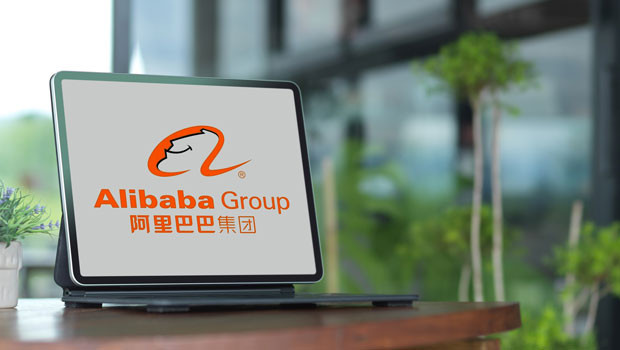 Stock markets in Asia closed weaker on Thursday, with technology plays leading the losses, after the latest inflation data in the US sparked another sell-off on Wall Street overnight.
In Japan, the Nikkei 225 was down 1.77% at 25,748.72, as the yen strengthened 0.95% on the dollar to last trade at JPY 128.73.
It was a negative day for the benchmark's major components, with robotics specialist Fanuc down 2.02%, Uniqlo owner Fast Retailing losing 4.59%, and tech investing giant SoftBank Group plummeting 8.03%.
The broader Topix index ended the session 1.19% weaker by the end of trading in Tokyo, settling at 1,829.18.
On the mainland, the Shanghai Composite was off 0.12% at 3,054.99, and the smaller, technology-centric Shenzhen Composite eked out gains of 0.16% to 1,921.66.
South Korea's Kospi slid 1.63% to 2,550.08, while the Hang Seng Index in Hong Kong tumbled 2.24% to 19,380.34.
The Hang Seng Tech Index lost 3.84% in the special administrative region, with Alibaba Group plunging 6.6%, Meituan losing 2.73%, and JD.com falling 7.78%.
Seoul's blue-chip technology stocks were lower as well, with Samsung Electronics down 1.22%, and SK Hynix behind by 1.36%.
Sentiment in Asia was dented early in the session after the release of inflation data in the United States, where the consumer price index rose 8.3% year-on-year in April.
While it was down from the 40-year record peak for inflation set in March, it was still above what markets were expecting.
"Stock markets continue to march lower, and the generals are now being shot," quipped Neil Wilson at Markets.com.
"Apple declined 5% yesterday and is off 20% year-to-date, allowing Aramco to overtake it as the world's most valuable company."
Wilson said there was "something symbolic" in big tech being overtaken by big oil.
"The Nasdaq fell another 3%, the S&P 500 by more than 1.6% and futures look weak again this morning."
Oil prices were lower as the region went to bed, with Brent crude futures on ICE last down 1.32% at $106.09 per barrel, and West Texas Intermediate falling 1.43% to $104.20 on NYMEX.
In Australia, the S&P/ASX 200 was off 1.75% at 6,941.00, while across the Tasman Sea, New Zealand's S&P/NZX 50 was 0.5% lower at 11,177.36.
The down under dollars were both weaker against the greenback, with the Aussie last off 0.8% at AUD 1.4529, and the Kiwi retreating 0.71% to NZD 1.6003.