Asia report: Stocks rise as China manufacturing growth falls short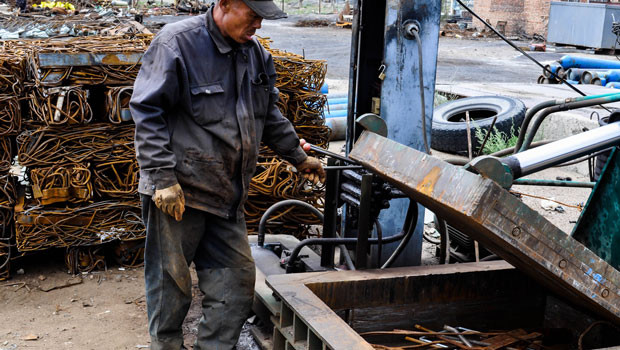 Stock markets closed higher in Asia on Monday, after fresh data out of China showed the country's factory activity expanding less than expected in July.
In Japan, the Nikkei 225 was up 0.69% at 27,993.35, as the yen strengthened 0.75% on the dollar to last trade at JPY 132.27.
Automation specialist Fanuc rose 1.29%, while fashion firm Fast Retailing slipped 0.22% and technology conglomerate SoftBank Group lost 1.8%.
The broader Topix index was ahead 1.02% by the end of trading in Tokyo, settling at 1,960.11.
On the mainland, the Shanghai Composite managed gains of 0.21% at 3,259.96, and the technology-heavy Shenzhen Component was 1.2% higher at 12,413.87.
The unofficial Caixin/Markit manufacturing purchasing managers' index (PMI) came in at 50.4 for July, missing expectations for a reading of 51.5 set in a Reuters poll.
It was also below the 51.7 figure for June, but remained above the 50-point level that separates expansion from contraction.
Beijing's official manufacturing PMI, released over the weekend, surprised to the downside, coming in at 49.0 to show a swing to contraction.
Reuters polling had pencilled in a reading of 50.4, compared to 50.2 in June.
Official measures in China are widely seen to represent large, state-affiliated industry, while the Caixin data is generally more reflective of small-to-medium enterprises.
Craig Botham at Pantheon Macroeconomics said the fall in the official PMI was not likely to be purely down to supply disruptions from tighter zero-Covid restrictions, though they played a role, with supply delivery times deteriorating slightly.
"But the PMI looks deflationary, in that price components also fell, with input prices plunging to 40.4, from 52.0, and producer prices dropping to 40.1, from 46.3.
"The National Bureau of Statistics commentary linked this to international commodity price fluctuations, but we think there's more to it than just supply side factors."
Botham said the softer reading reflected a lack of demand, and the clearing of the backlog built up over the two months of lockdown.
"Domestic demand also looks soft, with the imports subcomponent falling to 46.9, from 49.2.
"This marks the start of the second half weakness we expected, as the data normalises after waves of disruption tied to the Omicron wave and related restrictions."
The Caixin survey told the same headline story, Craig Botham noted.
"The new Covid outbreaks have been more limited in the part of China covered by this survey, so again we think this slowdown has more to do with the fading of the reopening bounce, laying bare the underlying state of demand.
"Price pressures were also lower in July, though input prices did not see the same collapse that the official measure reported."
South Korea's Kospi eked out gains of 0.03% to 2,452.25, while the Hang Seng Index in Hong Kong was 0.05% firmer at 20,165.84.
Anglo-Asian banking giant HSBC Holdings closed up 4.96% by the end of trading in the special administrative region after it released its second-quarter results.
The bank announced a $1.7bn fall in first-half pre-tax profit to $9.2bn, but raised its expected return on tangible equity to 12% from 2023, from the 10% it had set in February.
Technology giant Alibaba Group, meanwhile, slid 3.76%, paring some of its earlier losses of as much as 5%.
That move came after the company was added to the 'Holding Foreign Companies Accountable Act' list in the United States on Friday, leaving it at risk of being delisted stateside.
NYSE-traded shares in Alibaba closed down 11.12% on Wall Street on Friday, but were set to open more than 1% higher on Monday based on premarket trading.
The blue-chip technology stocks were on the back foot in Seoul, with Samsung Electronics down 0.16% and SK Hynix losing 0.82%.
Oil prices were lower at the end of the Asian day, with Brent crude futures last down 1.19% on ICE at $102.73 per barrel, and the NYMEX quote for West Texas Intermediate falling 1.59% to $97.05.
In Australia, the S&P/ASX 200 advanced 0.69% to 6,993.00, while across the Tasman Sea, New Zealand's S&P/NZX 50 rose 0.29% to 11,525.87.
The down under dollars were both stronger on the greenback, with the Aussie last ahead 0.77% at AUD 1.4205, and the Kiwi advancing 0.95% to NZD 1.5793.
Reporting by Josh White at Sharecast.com.