Asia report: Stocks fall as China axes growth targets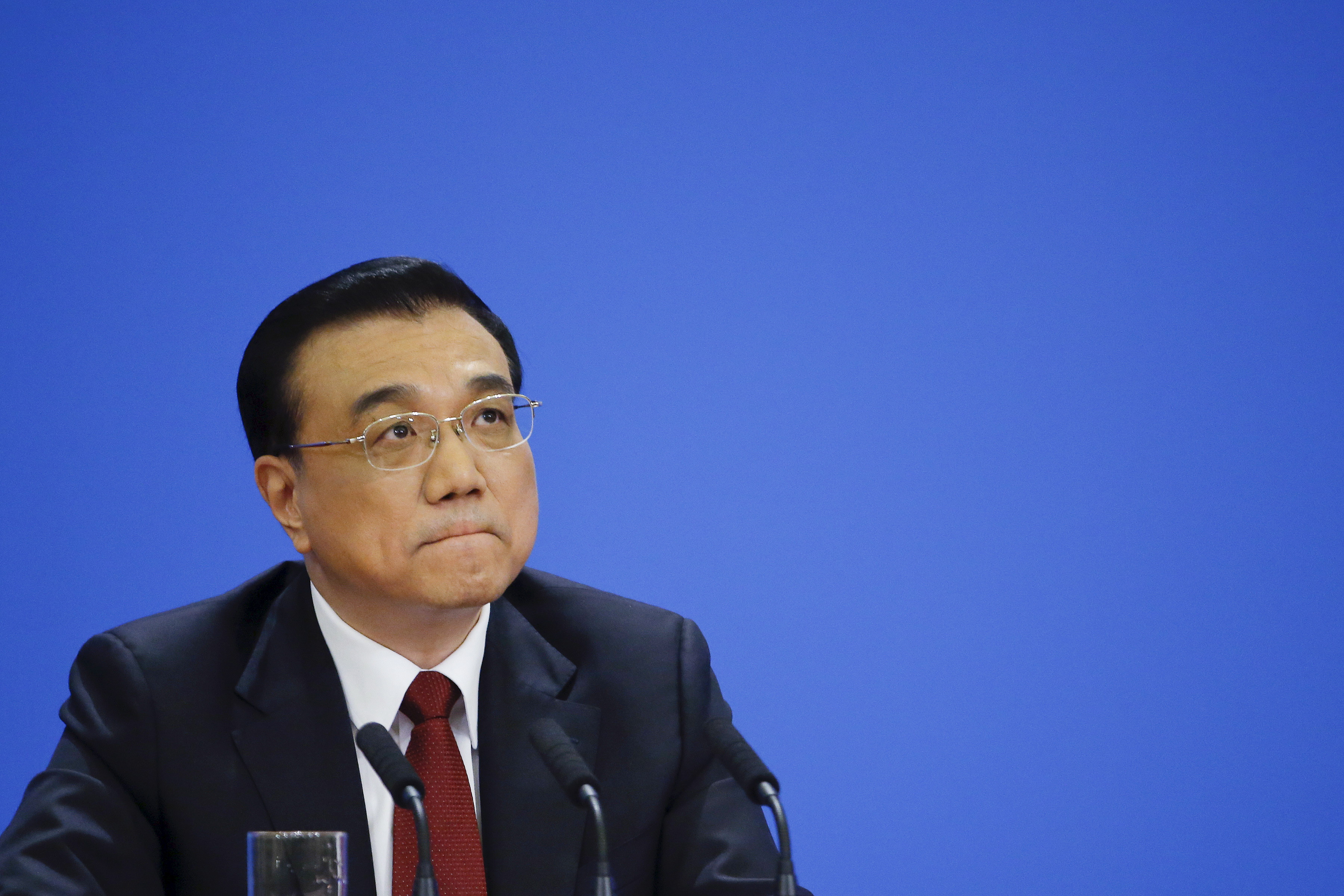 Markets in Asia fell across the board on Friday, as investors watched tensions between the US and China continue to simmer, and as Beijing axed its growth targets amid the ongoing Covid-19 pandemic.
In Japan, the Nikkei 225 was down 0.8% at 20,388.16, as the yen strengthened 0.11% against the dollar to last trade at JPY 107.49.
Automation specialist Fanuc was down 1.32%, while among the benchmark's other major components, fashion firm Fast Retailing was ahead 0.08% and technology conglomerate SoftBank Group added 2.83%.
The broader Topix index was off 0.9% by the end of trading in Tokyo, settling at 1,477.80.
On the mainland, the Shanghai Composite lost 1.42% to 2,827.30, and the smaller, technology-heavy Shenzhen Composite slid 2.03% to 1,752.42.
Authorities in China announced on Friday that they would not be setting a specific GDP target for 2020.
"I would like to point out that we have not set a specific target for economic growth this year," said premier Li Keqiang.
"This is because our country will face some factors that are difficult to predict in its development due to the great uncertainty regarding the Covid-19 pandemic and the world economic and trade environment."
South Korea's Kospi was 1.41% weaker at 1,970.13, while the Hang Seng Index in Hong Kong plunged 5.56% to 22,930.14.
Both of the blue-chip technology stocks were weaker in Seoul, with Samsung Electronics down 2.4% and chipmaker SK Hynix off 2.52%.
The heavy losses in Hong Kong came after Beijing announced swingeing new national security laws for the special administrative region, after almost a year of pro-democracy protests in the city.
Specifically, the new laws would ban the city from seceding, as well as terrorism, foreign interference and any other activities aimed at ousting Chinese rule from the former British territory.
The moves from Beijing added to the negative sentiment around China in recent days, as the country's tensions with the US continued to heat up.
"The Hang Seng is sharply lower as it was reported that China [is] planning on introducing a national security law on Hong Kong," explained CMC Markets analyst David Madden.
"Such a move would strengthen Beijing's control over the territory, which would probably spark protests.
"Last year, pro-democracy protests were common in Hong Kong, some of which caused major disruption, so traders are now worried the situation will flare up again."
Madden said US president Donald Trump was likely to weigh in on the matter if the Chinese authorities took a tough stance in relation to Hong Kong.
"On account of the uncertainty caused by the Covid-19 emergency, the Chinese government has not issued a growth target for 2020 - which has also weighed on stocks in the Far East.
"There has been rising tensions between the US and China lately, but today China [has] pledged to implement its trade deal with the US."
Earlier in the week, lawmakers in Washington passed a bill that could force China-based companies off American stock exchanges.
Oil prices took a dip at the end of the Asian session, with Brent crude last down 4.85% at $34.31 per barrel, and West Texas Intermediate off 6.19% at $31.82.
In Australia, the S&P/ASX 200 was off 0.96% at 5,497.00, while across the Tasman Sea, New Zealand's S&P/NZX 50 was down 0.64% at 10,662.63.
Both of the down under dollars were weaker on the greenback, with the Aussie last off 0.49% at AUD 1.5306, and the Kiwi retreating 0.27% to NZD 1.6388.