Asia report: Most markets rise on solid service data from China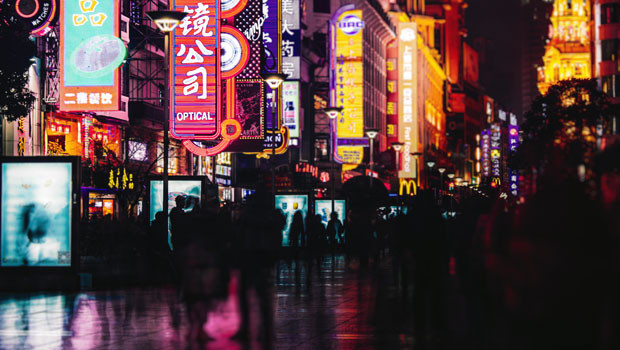 Most Asian stock markets ended in positive territory on Friday, with fresh data pointing towards a solid recovery in China's services sector.
Japan's Nikkei 225 rose by 1.56% to close at 27,927.47, while the Topix index climbed 1.25% to end the day at 2,019.52.
Okuma Corporation, Daiichi Sankyo, and Mitsui were among the top performers on Japan's benchmark index, rising by 5.42%, 5.13%, and 4.13%, respectively.
In China, the Shanghai Composite index advanced by 0.54% to close at 3,328.39, while the Shenzhen Component edged up 0.02% to end at 11,851.92.
Changzhou Langbou Seal Polytron and CSSC Steel Structure Engineering were the standout performers in Shanghai , surging by 10% and 9.98%, respectively.
Hong Kong's Hang Seng Index gained 0.68% to finish at 20,567.54, with Baidu, China Petroleum & Chemical Corporation, and Xinyi Glass among the top performers, rising by 5.29%, 4.07%, and 3.83%, respectively.
South Korea's Kospi index inched up 0.17% to close at 2,432.07, with Hannong Chemicals and Cosmo AM&T recording notable gains of 30% and 15.59%, respectively.
In Australia, the S&P/ASX 200 rose by 0.39% to close at 7,283.60, with Liontown Resources and Netwealth Group among the top performers, rising by 13.19% and 4.95%, respectively.
In contrast, New Zealand's S&P/NZX 50 slipped 0.27% to close at 11,868.79, with Pushpay Holdings and Summerset Group being the worst performers, declining by 3.15% and 2.59%, respectively.
"More good news from China lifted the boats early on Friday after a positive session on Wall Street gave heart to bulls," said Neil Wilson at Markets.com of the global situation on Friday.
"Equities in Europe took their cue from Asia after the Caixin services PMI for China rose to 55.
"Equity markets also got a boost as yields pulled back from intraday highs amid some marginally more dovish Fed speak."
On the currency front, the US dollar strengthened against the Japanese yen by 0.5%, last trading at JPY 136.08.
The greenback also advanced on the Aussie and Kiwi dollars, by 0.43% and 0.14%, respectively, to AUD 1.4795 and NZD 1.6058.
In energy markets, ICE futures for Brent crude and the NYMEX quote for West Texas Intermediate last fell by a respective 0.54% and 0.46%, to $84.29 and $77.80 per barrel.
On the economic side of things, service sector activity in China expanded at its fastest pace in six months, with the private-sector Caixin services purchasing managers index rising to 55 in February from 52.9 in January.
The relaxation of Covid-19 restrictions helped to boost customer numbers and demand, resulting in the strongest rise in new business since April 2021.
At the same time, new export order growth hit its highest level in almost four years.
"China's presumptive new premier, Li Qiang, is likely to announce a modest support package for consumption, business investment and the property sector on Sunday, in light of the robust reopening rebound," said Duncan Wrigley at Pantheon Macroeconomics.
"The new government team will monitor economic conditions carefully, given worries about the sustainability of the domestic demand recovery."
Wrigley said headwinds included the shaky property market, falling exports and the lingering damage to household, business and local government balance sheets from the pandemic.
"More support can always be added later in the year, such as targeted mortgage rate cuts or top-ups to fiscal or quasi-fiscal tools, such as policy bank lending and investment."
Elsewhere, Japan's services sector grew at its fastest rate since June 2022, with the country's services purchasing managers index coming in at 54 in February, higher than January's 52.3, due to a stronger rise in new business inflows.
"Services firms' confidence is gradually improving, with expectations increasing 1.7 points to 58.6, the highest since June," Pantheon's Duncan Wrigley added.
"The expectations index has generally been high though, averaging almost 58 since 2021.
"We think the Bank of Japan will wish to see more signs that services activity growth is broadening beyond the policy-supported tourism sector, as evidence of a sustainable domestic recovery."
Japan's unemployment rate for January meanwhile decreased to 2.4%, the lowest since February 2020, while the jobs-to-applicants ratio dropped to 1.35%.
Tokyo's consumer price index rose by 3.3% in February, in line with economists' expectations, but a lower print than January's 4.3%. Excluding food and energy, prices rose by 1.8%, slower than the 1.7% in January.
Finally on data, Singapore's purchasing manager's index fell to 49.6 in February, below the 50-point mark that separates growth and contraction.
Reporting by Josh White for Sharecast.com.