Asia report: Most markets lower as inflation concerns continue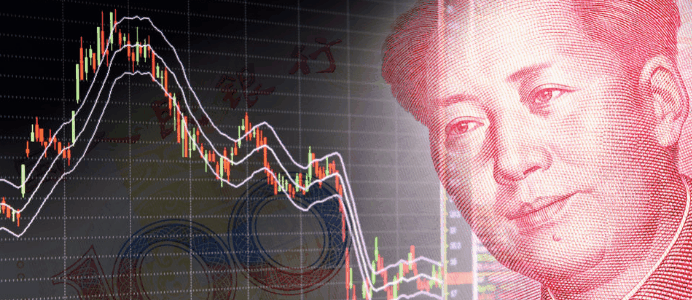 Asian stock markets were mostly lower as they closed on Wednesday, amid ongoing consternation over the prospect of inflation, on the back of factory price data out of China on Tuesday.
In Japan, the Nikkei 225 was down 1.61% at 28,147.51, as the yen weakened 0.15% against the dollar to JPY 108.78.
Fashion firm Fast Retailing eked out gains of 0.01%, while among the benchmark's other major components, automation specialist Fanuc was down 3.17% and technology conglomerate SoftBank Group was off 3.45%.
Carmaker Nissan plunged 10.04%, after it said its annual operating loss widened to JPY 150.65bn for the year ended 31 March, from JPY 40bn a year earlier.
Most of its peers followed suit, with Mazda Motor down 3.43% and Mitsubishi Motors 0.99% weaker, although Toyota Motor rose 2.18%.
The broader Topix index lost 1.47% by the end of trading in Tokyo, closing at 1,877.95.
On the mainland, the Shanghai Composite managed gains of 0.61% to 3,461.75, and the smaller, technology-heavy Shenzhen Composite advanced 0.88% to 2,271.81.
South Korea's Kospi was down 1.49% at 3,166.66, while the Hang Seng Index in Hong Kong rose 0.78% to 28,231.04.
The blue-chip technology stocks were in the red in Seoul, with Samsung Electronics down 1.48%, and SK Hynix 2.85% weaker.
Markets in the region continued the global rout of recent sessions, as investors grew more concerned about the prospect of rising inflation, and the possibility of it leading to a rise in interest rates and a winding down of government stimulus in the wake of the Covid-19 pandemic.
Those fears were fuelled by official data out of Beijing on Tuesday, which showed factory gate prices rising at their quickest pace in more than three years in April.
"Inflation is the watchword, so today's US CPI numbers are going to be closely watched," said Markets.com chief market analyst Neil Wilson.
He said the data was expected to show consumer prices up 3.6% year-on-year in April, and 0.2% firmer over March, with core prices seen rising 0.3% month-on-month.
"We were always going to get some hot numbers coming through this summer, and the market was always going to freak out a bit," he said.
"The question is really for later – at what point does transitory turn into something more lasting?
"Wages are the key - Federal Reserve officials still see the pick-up in inflation as temporary."
Wilson noted that Fed governor Lael Brainard was the latest to ram that message home, saying overnight that Friday's jobs report highlighted "the value of patience - remaining patient through the transitory surge [in inflation] associated with reopening will help ensure that the underlying economic momentum that will be needed to reach our goals."
Oil prices were higher at the end of the Asian day, with Brent crude last up 0.53% at $68.91 per barrel, and West Texas Intermediate rising 0.58% to $65.66.
In Australia, the S&P/ASX 200 was down 0.73% at 7,044.90, with the hefty financials subindex lost 0.57%.
Commonwealth Bank of Australia was up 1.05%, while the rest of the big four banks were in the red, with Australia and New Zealand Banking Group down 0.55%, National Australia Bank off 1.01%, and Westpac Banking Corporation 1.19% weaker.
Across the Tasman Sea, New Zealand's S&P/NZX 50 was 0.59% weaker at 12,564.21, led lower by rubber goods producer Skellerup, which was off 4.3%.
The down under dollars were both weaker against the greenback, with the Aussie last off 0.43% at AUD 1.2810, and the Kiwi retreating 0.5% to NZD 1.3823.