Asia report: Most markets higher as US delays China tariffs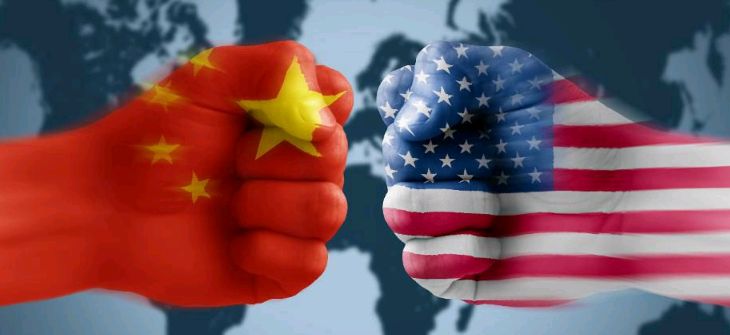 Most markets in Asia finished in the green on Wednesday, after a surprise positive announcement from Washington overnight that it would delay the implementation of the latest round of punitive tariffs on some goods from China.
In Japan, the Nikkei 225 was up 0.98% at 20,655.13, as the yen strengthened 0.71% against the greenback to last trade at JPY 105.98.
Of the major components on the benchmark index, automation specialist Fanuc was up 1.99%, fashion firm Fast Retailing added 1.4%, and technology conglomerate SoftBank Group was 1.41% higher.
Apple suppliers were higher across the region after it was confirmed that fresh tariffs on Chinese electronics would be delayed until December, with Murata Manufacturing ahead 3.33% and Taiyo Yuden rising 6.27% in Japan.
Japan Display was in the red, however, falling 4.62% as it continued reeling from its 10th quarterly loss in a row last week.
The broader Topix index grew 0.87% in Tokyo, to finish its trading day at 1,499.50.
On the mainland, the Shanghai Composite was 0.42% higher at 2,808.91, and the smaller, technology-heavy Shenzhen Composite rising 0.69% to 1,509.00.
Before Asian markets opened, the US Trade Representative announced that a number of Chinese products were being removed from the country's tariff list and would not be subject to the latest 10% round of import charges.
Tariffs on some other goods were being delayed to 15 December.
The White House had shocked global markets in recent weeks, by announcing a fresh round of 10% tariffs on $300bn worth of goods from China, to take effect from 1 September.
"Markets are responding with muted relief to the latest round in the trade saga - but nothing has really changed," said ING chief economist and head of research for Asia-Pacific, Robert Carnell.
Meanwhile, in the closely-watched renminbi space, the People's Bank of China set the onshore yuan's loose peg stronger than expected at CNY 7.0312 to the dollar.
It was the fifth session on the trot that the central bank had set the reference point - against which it permits the currency to trade at 2% either way - weaker than the psychologically-important CNY 7 mark.
The currency has been monitored closely by market watchers since it weakened past the CNY 7 point for the first time in many years last week, which led to the US Treasury Department to officially label the People's Republic a 'currency manipulator'.
In fresh data out of China, the country's industrial output was shown to be growing at its slowest rate in 17 years, with the measure ahead 4.8% year-on-year in July.
That figure from the National Bureau of Statistics missed expectations for a 5.8% improvement according to analysts polled by Reuters.
The country's retail sales growth was also weaker than hoped, coming in at 7.6% year-on-year in July, compared to forecasts for an 8.6% improvement.
South Korea's Kospi was ahead 0.65% at 1,938.37, while the Hang Seng Index in Hong Kong eked out gains of 0.08% to 25,302.28.
Markets in Hong Kong were rocked by the second day of disruptions and cancellations at the special administrative region's hub airport, as pro-democracy protestors staged a second day of demonstration.
The blue-chip technology stocks were both in the green in Seoul, with Samsung Electronics ahead 1.63%, and chipmaker SK Hynix 3.22% firmer.
Of the Apple suppliers in South Korea, LG Display managed to rise 1.58%.
Oil prices were lower as the region went to bed, with Brent crude last down 2.89% at $59.58 per barrel, and West Texas Intermediate losing 3.01% to $55.43.
In Australia, the S&P/ASX 200 was in the green by 0.42% at 6,595.90, while across the Tasman Sea, New Zealand's S&P/NZX 50 was the region's odd one out, slipping 0.05% to 10,849.76.
The latter was affected primarily by the local reporting season, with casino operator SkyCity Entertainment falling 1% after it reported a 1.9% rise in normalised earnings.
Wealthy international gamblers had enjoyed a lucrative 12 months at the company's expense, its figures suggested, as its net profit fell 15%.
Both of the down under dollars were weaker on the greenback, with the Aussie last off 0.77% at AUD 1.4825, and the Kiwi retreating 0.42% to NZD 1.5561.