Asia report: Most markets higher as investors react to Fed rate cut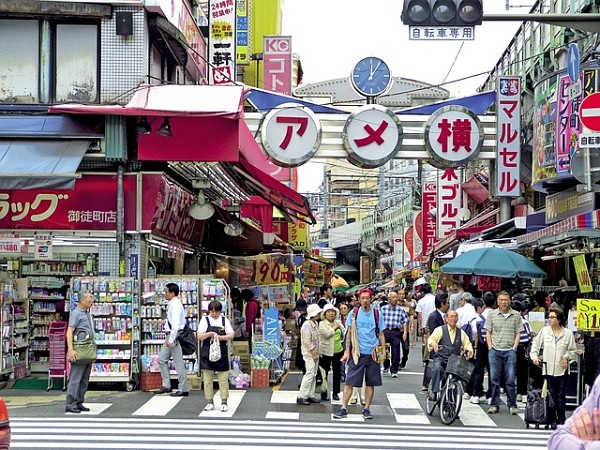 Most Asian markets finished higher on Thursday, after the US Federal Reserve cut interest rates by 25 basis points overnight, although investors were left scratching their heads over the central bank's outlook as its members were divided over what it should do next.
In Japan, the Nikkei 225 added 0.38% to 22,044.45, as the yen strengthened 0.49% against the dollar to last trade at JPY 107.92.
Of the major components on the benchmark index, automation specialist Fanuc was up 0.05% and technology conglomerate SoftBank Group rose 0.37%, while fashion firm Fast Retailing was 0.06% weaker.
The broader Topix index advanced 0.56% by the end of trading in Tokyo, to close at 1,615.66.
In its latest monetary policy decision, the Bank of Japan stood pay and kept its short-term interest rate target at -0.1%.
The central bank also maintained its pledge to guide yields on 10-year government bonds to around nil.
"It is becoming necessary to pay closer attention to the possibility that the momentum toward achieving the price stability target will be lost," the Bank of Japan said in its statement.
"The bank will reexamine economic and price developments at the next [meeting], when it updates the outlook for economic activity and prices."
On the mainland, the Shanghai Composite rose 0.46% to 2,999.28, and the smaller, technology-heavy Shenzhen Composite grew 1.03% to 1,672.63.
South Korea's Kospi was 0.46% firmer at 2,080.35, while the Hang Seng Index in Hong Kong slid 1.07% to settle at 26,468.95.
Both of the blue-chip technology stocks saw healthy gains in Seoul, with Samsung Electronics up 3.04% and chipmaker SK Hynix ahead 3.12%.
Investors spent the early parts of the session reacting to the Fed's decision on interest rates, which brought its benchmark overnight rate target to between 1.75% and 2%, as was broadly anticipated.
It marked the second time in 2019 that the central bank had lowered its interest rate targets.
Looking ahead, however, Fed members were divided on what further action to take in the calendar year, with five of them wanting to keep them unchanged prior to the latest move and five more supporting Wednesday's cut, and holding them there.
Another seven Fed members were keen to see at least one more rate cut in 2019.
"Fed chair Jerome Powell said that 'moderate' interventions should suffice to overcome the economic weakness caused by trade disruptions and slower global growth," said London Capital Group senior market analyst Ipek Ozkardeskaya, adding that he said 'more extensive sequences of cuts' would be considered, if needed.
"A clear hawkish shift from the Fed presidents bummed Donald Trump and investors out.
"Trump reacted immediately, tweeting that the Fed has 'no guts, no sense, no vision'."
Oil prices were higher as the region went to bed, with Brent crude last up 2.5% at $65.23 per barrel, and West Texas Intermediate ahead 1.99% at $59.29.
In Australia, the S&P/ASX 200 was up 0.54% at 6,717.50, as fresh data from the Australian Bureau of Statistics showed the sunburnt country's trend unemployment rate rose to 5.3% for August.
"The trend participation rate increased further to 66.2%, while employment continued to grow above the 20 year annual average," commented the bureau's chief economist Bruce Hockman.
Across the Tasman Sea, New Zealand's S&P/NZX 50 was up 0.2% at 10,801.05, with fast food operator Restaurant Brands rising 2.2% to reach an all-time record closing price.
The company, which operates the KFC, Pizza Hut, Carl's Jr and Taco Bell brands in New Zealand as well as parts of Australia and the US, reported a 3.5% improvement in second-quarter sales.
Both of the down under dollars were weaker on the greenback, with the Aussie last off 0.57% at AUD 1.4730, and the Kiwi retreating 0.15% to NZD 1.5855.