Asia report: Most markets higher as China export data beats forecasts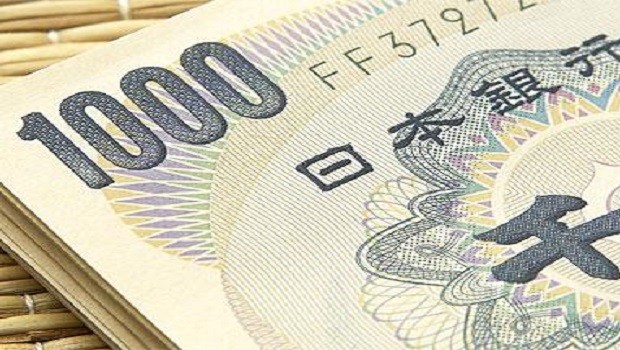 Most markets in Asia finished higher on Friday, as fresh data out of China showed the country's export numbers declined less than expected in June.
In Japan, the Nikkei 225 was up 0.2% at 21,685.90, as the yen strengthened 0.03% against the dollar to last trade at JPY 108.47.
Of the major components on the benchmark index, automation specialist Fanuc was down 1.99%, while fashion firm Fast Retailing was 3.19% higher and technology conglomerate SoftBank Group gained 0.25%.
The broader Topix index was down 0.15% in Tokyo, to close out its trading day at 1,576.31.
"Japanese stocks saw timid demand due to a stronger yen and expectations of weak company results," said London Capital Group senior market analyst Ipek Ozkardeskaya.
"Exporters are increasingly worried about the yen appreciation.
"The USD/JPY rebounded from the 108 mark, yet the broad-based USD weakness will likely keep the pair capped pre-109.00, the resistance which was in play before Powell's testimony."
Ozkardeskaya said a "key resistance" was eyed at the 110 psychological hurdle.
On the mainland, the Shanghai Composite was 0.44% higher at 2,930.55, and the smaller, technology-heavy Shenzhen Composite grew 0.51% to 1,556.77.
Fresh data out of China showed a 1.3% fall in dollar-denominated exports from China year-on-year in June, with imports declining 7.3% at the same time.
The exports figure was better than expected, with economists polled by Reuters having picked a decline of 2%, while the import data was worse than the 4.5% forecast.
Customs data showed China's total trade with the United States was down 9% in the first half of the year, as the two countries continued their protracted trade war.
South Korea's Kospi was 0.29% firmer at 2,086.66, while the Hang Seng Index in Hong Kong managed gains of 0.14% to 28,471.62.
The blue-chip technology stocks were mixed in Seoul, with Samsung Electronics up 0.22%, while chipmaker SK Hynix lost 1.06%.
Singapore's economy shot to the top of the agenda on Friday, with the country now looming closer to recession after its gross domestic product declined a seasonally-adjusted 3.4% quarter-on-quarter in the April-to-June period.
A Reuters poll of economists had predicted a decline of 0.1%, meaning the official reading was much worse than expected.
On a year-on-year basis, Singapore's GDP was ahead 0.1%, which widely missed the 1.1% expected by economists, and was the slowest year-on-year growth in a decade.
Oil prices were higher as the region went to bed, with Brent crude last up 1% at $67.19 per barrel, and West Texas Intermediate 0.81% higher at $60.69.
In Australia, the S&P/ASX 200 declined 0.29% to 6,696.50, while across the Tasman Sea, New Zealand's S&P/NZX 50 eked out gains of 0.1% to 10,701.43.
Both of the down under dollars were stronger on the greenback, with the Aussie last ahead 0.2% to AUD 1.4308, and the Kiwi advancing 0.16% to NZD 1.4990.